Watch: Democratic Congressman Walks Out During Moment Of Silence For Texas Church Shooting Victims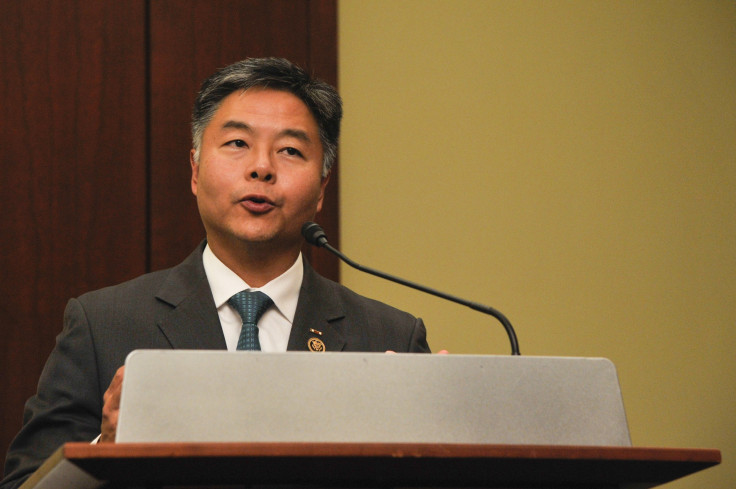 Congressman Ted Lieu of California walked out in protest during a moment of silence Monday evening for the victims of Sunday's mass shooting at a church in Texas. The moment of silence was occurring on the House floor when Lieu exited.
Lieu streamed himself live on Facebook as he walked out and discussed his reasons for doing so.
"I am heartbroken about the children and adults that were killed in the worst mass shooting in Texas history this Sunday," Lieu said. "My colleagues right now are doing a moment of silence in the House of Representatives chambers. I respect their right to do that, and I myself have participated in many of them, but I can't do this again. I've been to too many moments of silence."
At least 26 people were killed at the church in Sutherland Springs, Texas, Sunday after a gunman opened fire. Lieu said since he has been a congressman, three of the worst mass shootings in United States history have occurred.
"I will not be silent," he said. "What we need, is we need action, we need to pass gun safety legislation now."
Lieu called for universal background checks, a ban on assault rifles and a ban on bump stocks. Former Alaska Gov. Sarah Palin called Lieu out for the exit on Twitter, telling him he should "be ashamed of himself."
"Feel free to call me names because I'm cool like that," Lieu fired back. "But I will keep fighting for gun safety. Unlike you I don't quit."
© Copyright IBTimes 2023. All rights reserved.