WATCH: Dutch Soccer Expert On Why Manchester United Wants Andre Onana Badly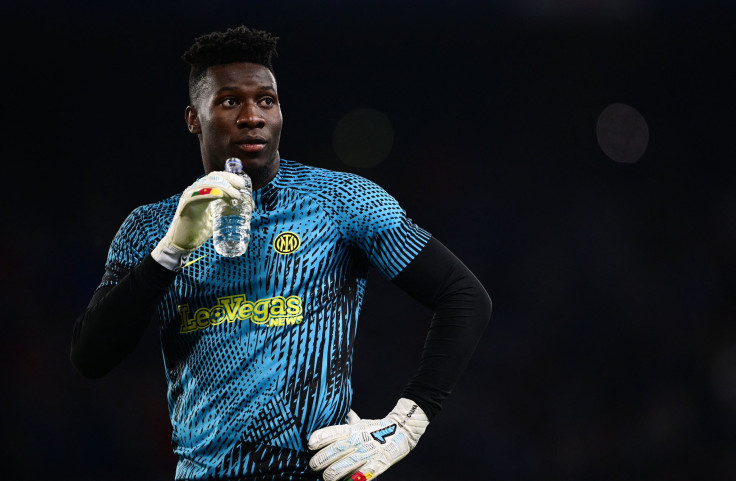 KEY POINTS
Andre Onana has become Manchester United's primary target this summer
Onana's playing style is similar to that of Manchester United fan-favorite Fabien Barthez
"Some fans call it crazy, but there is always logic behind it," Marcel van der Kraan says
Manchester United is going all in on having a new goalkeeper, and Dutch soccer expert Marcel van der Kraan broke down why the Red Devils have gone head over heels in acquiring Andre Onana.
Speaking with Sky Sports, van der Kraan had the following to say about the dynamic goalkeeper.
"This could probably be the start of a big love affair and he (Onana) is probably the most sensational goalkeeper Manchester United will get for a long time because in many ways, Onana is and has been sensational for Erik ten Hag when he played for him before at Ajax," he said.
"In my opinion, he's an absolute world-class goalkeeper... It is exactly what made him so popular at Ajax. Some of his antics were almost hilarious at times but always brilliant."
As to what those antics are, van der Kraan may be referring to that of his many instances where he dribbles the ball up in the hopes of kickstarting a counter-attack which, to his credit, sometimes works.
That ability makes Onana unique in a time where goalkeepers are asked to do a lot of things for their teams, but longtime fans of Manchester United will fondly remember when they had a player like Onana–Fabien Barthez.
Spending four seasons with Manchester United, just the mere mention of his name brings up a ton of mixed reactions from the fans as he plays exactly like Onana with just a touch more of what many perceive to be recklessness.
Should an opposing team press for their own counter-attack, there would be times when Barthez would run out of the box to go after the ball and head it away which did prevent some scoring opportunities, but there were times when he would mistime it, allowing for an easy goal.
Barthez, who won the 1998 FIFA World Cup with France, was just as capable of terrorizing Manchester United's opponents as he was at frustrating his own teammates, though Red Devils fans look upon his stint at Old Trafford more fondly in recent years.
"Now there is a bit more calm in his (Onana) game and you could see in the Champions League final some of the buildup he does. He can be a sweeper, he can be a full-back, he can be a midfielder, but let's keep him in goal because that's where he's best," van der Kraan later added about Onana.
"Some fans call it crazy, but there is always logic behind it. It is rare to find a goalkeeper like him. No one has the confidence of Onana."
Onana was a monster that Manchester City could not beat in the UEFA Champions League final as Erling Haaland was held scoreless throughout the match only for Rodri to finally get past him in the 68th minute for the game-winner.
Transfer guru Fabrizio Romano is confident that a deal with Italian Serie A team Inter Milan over Onana is coming to completion, and Manchester United fans are already excited with the thought.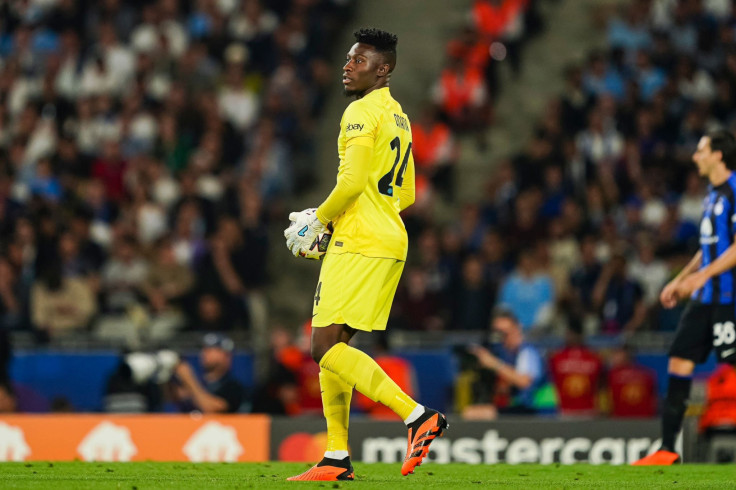 © Copyright IBTimes 2023. All rights reserved.