WATCH: ENHYPEN Reveals New Choreography For 'Bite Me' While Filming 'School Attack'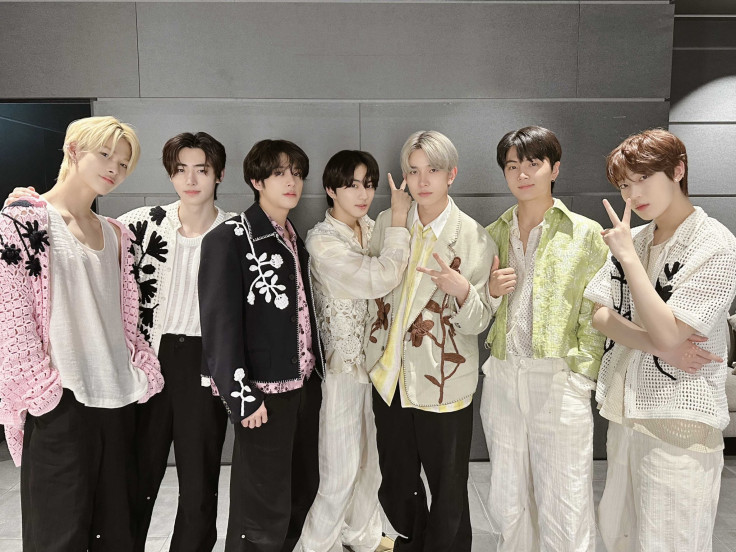 KEY POINTS
ENHYPEN will reportedly appear in the new episode of SBS' "School Attack"
The group showcased the new choreography for "Bite Me" during a surprise concert
ENHYPEN recently held a freestyle dance session on Weverse
ENHYPEN broke the internet again after surprising fans with the newest choreography for the chorus of its latest hit track, "Bite Me."
Videos of the seven-member group — who debuted under BeLift Lab in 2020 — recently circulated online, where they performed at what appeared to be a school gymnasium in South Korea.
Fans — known as Engene — have since speculated that ENHYPEN was filming an episode for SBS' "School Attack," a series where K-pop idols perform surprise concerts at random schools in the country. International Business Times couldn't independently verify this information.
While some fans expressed their envy toward the lucky students, others noticed the reimagined version of ENHYPEN's "Bite Me," where they showcased the new dance steps of its routine, as seen in videos shared by social media users @ash ⨾ heeseung ♡ and @saurjake on TikTok.
Starting in the chorus, Heeseung, Ni-Ki, Sunoo, Jungwon, Sunghoon, Jay and Jake switched up the choreography, one that's fit for a solo performance, compared to the original partner dance from the official music video. However, they retained parts of the original choreography, including its signature moves.
After the videos went viral, fans immediately flocked to the comments section and praised the new "solo version," describing it as "good."
"They might do this for the tour too [because] they might not be able to take the dancers since they work for other idols too," one user suggested.
Another commented, "I would cry if they performed the solo version for the tour."
"They ate with and without the dancers," a third user said.
"Both versions are so good, not [going to] lie," a fourth user opined.
Another user wrote, "I love the [original choreography], but I'm also happy with this one [because] I finally don't need a partner if I dance 'Bite Me.'"
Interestingly, ENHYPEN also showed the new choreography on its latest Weverse live stream, Wednesday, which appeared to have happened right after they filmed "School Attack" since the members' outfits were similar to the ones they wore in the viral videos.
During the live, which accumulated over 784,000 views, the group did a freestyle session, dancing to different songs, and talked about the collaboration track with the iconic Pokémon franchise, "One and Only."
ENHYPEN will embark on its second world tour, "Fate," on July 29 to 30 at the KSPO Dome in Seoul, South Korea. It will then jet off to different cities in the U.S. and Japan.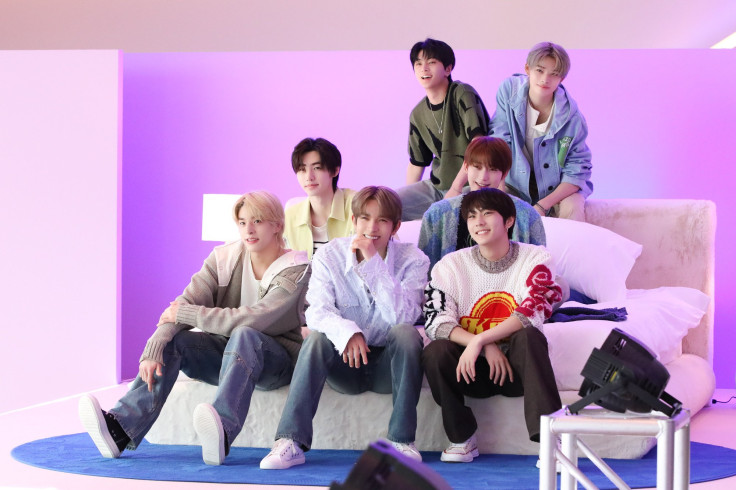 © Copyright IBTimes 2023. All rights reserved.