WATCH: Mom Recalls 'Absolute Fear' Seeing Daughter Hang From Ski Lift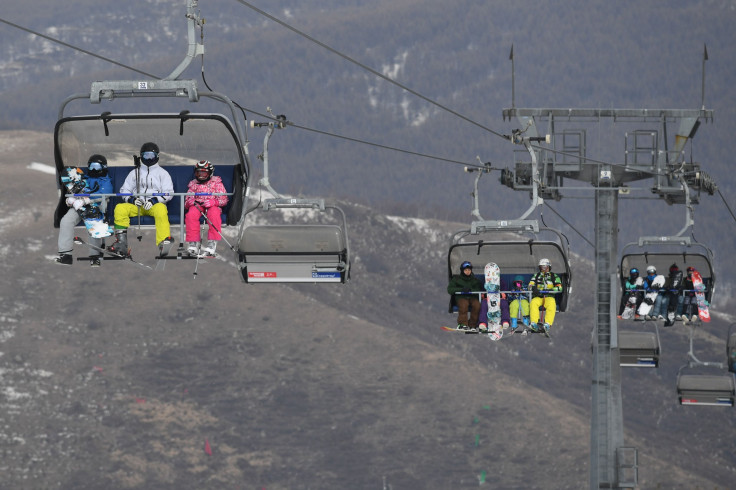 The family of a young girl seen on video swaying from a ski lift Saturday morning at a resort in Big Bear Lake, California, recalled the incident Monday.
The occurrence, captured on another skier's cell phone, showed the moment before Sara, 5, fell several feet from a ski lift into a safety tarp held by resort staff, ABC News reported.
The girl's mother, identified as Sidney, said that Sara and her 7-year-old sister were taking ski lessons at the time. The siblings had been sitting between the instructor on the lift when the girl slipped off due to ice that had reportedly built up on the seat, reports ABC 7. The ski instructor caught Sara by her hood.
"I turned around and I was scanning the crowd and I saw Sara dangling from the chair," she told ABC News. "I started screaming, 'That's my daughter, that's my daughter.'" Sidney, who had also been riding on a separate lift at the time said she felt "absolute fear."
"There she is dangling from a chair and it's so high up and it's … it was horrible," she added.
Sara's mom said after she witnessed her daughter fall, she had to take a ride to the top of the lift then back down again to reach her.
Sara sustained minor bruising from the accident but her parents demanded answers after they claimed first responders told them that their daughter at one point choked on her tongue and slipped in and out of consciousness.
Bear Mountain, in a statement to ABC News, claimed it launched an investigation into the incident.
"With respect to the facts, the lift came to a complete stop within 15 seconds of leaving the terminal. The ski instructor riding the lift with Sara did a remarkable job – [Her father] has referred to her as a 'hero.' Guests and ski patrol were on scene immediately, and together facilitated a rescue within approximately two minutes of the beginning of the incident," the statement read.
"We are truly sorry our response to the family's concerns, after the incident, fell short. We will continue to communicate with the family and be of service to them. Bear Mountain takes guest safety seriously, and we are thankful Sara was not more seriously injured."
© Copyright IBTimes 2023. All rights reserved.