WATCH: SB19's Josh Says Pablo Is The 'Barbie' Of The Group; Stell Is 'Most Competitive'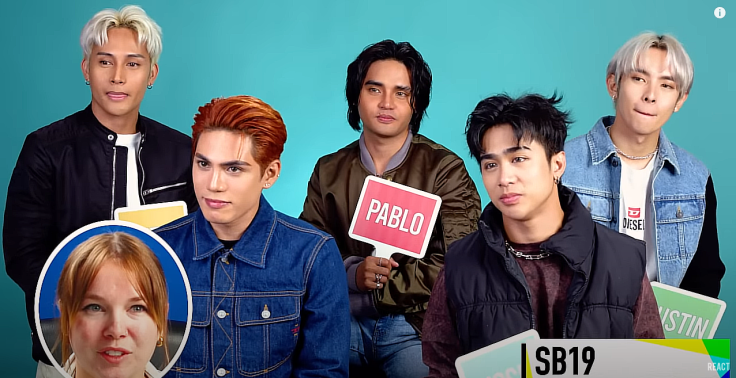 KEY POINTS
SB19 took on REACT's "Guess The Pop Song" challenge
Josh revealed that Pablo is the "Barbie" of the group
The game ended with Josh as the winner
SB19 brought its A-game during a challenging game of "Guess The Pop Song In One Second," where the members ended up revealing some interesting facts about themselves.
Pablo, Josh, Stell, Ken and Justin recently took on a new challenge where they had to guess the correct title of a pop song just by listening to the first second of the track.
The challenge — which was uploaded via REACT's YouTube channel Thursday — saw the members go through 10 rounds of guessing songs recently released by international superstars such as Taylor Swift, Olivia Rodrigo, Troye Sivan, Bad Bunny, NewJeans and Jungkook, among others.
While the members found the first two rounds easy, they had a difficult time during the third as they attempted to guess an upbeat track — later revealed to be "Barbie World" by Nicki Minaj and Ice Spice from the official soundtrack of the "Barbie" movie. After several attempts, Stell earned the point after a lucky guess.
Before proceeding to the next round, the host asked if the Filipino pop boy band got a chance to see the "Barbie" movie in theaters, to which the members responded, "Not yet," due to their busy schedule. Justin then quipped that it was OK because they have their own "Ken," pointing to his fellow bandmate with the same name as Ryan Gosling's character.
But while Pablo said they were trying to "find a Barbie," Josh immediately pointed at the 28-year-old leader, calling him the "Barbie" of their group. The host then asked the former, "Are you the Barbie of the group?" This prompted Pablo to respond by giving a goofy smile as a Barbie wig got edited into the frame.
Elsewhere in the game, SB19 also revealed how its name came to be. Pablo said that "SB" stands for "Sound Break," and it coincides with one of their goals as a group to "break into the music scene" and introduce "Filipino music and culture to the world."
The game ended with Josh winning after earning the 50-point bonus in the final round when he correctly guessed their own song, "Gento," beating his co-members, including Stell, who casually claimed at the start of the game that he was the "most competitive" of them all.
SB19 is currently on its second world tour called "PAGTATAG!" The Filipino pop group is touring several theaters and musical event centers across the U.S. and Canada. The North American leg of the tour will conclude on Sunday at the Northern Alberta Jubilee Auditorium in Edmonton, Canada.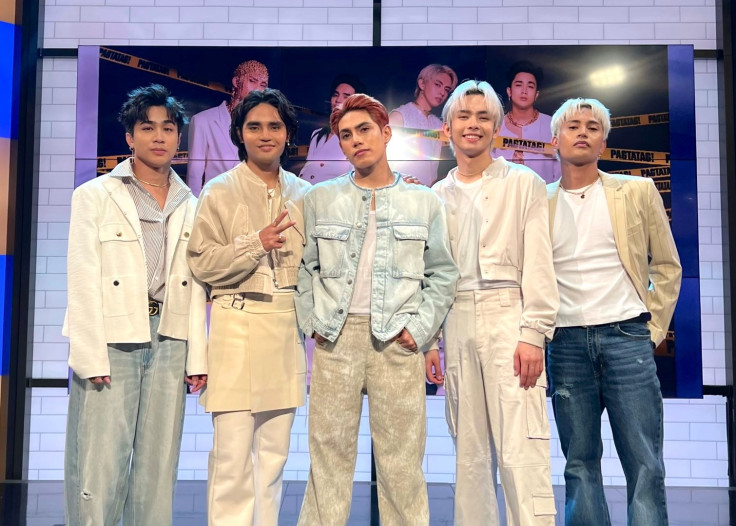 © Copyright IBTimes 2023. All rights reserved.