WATCH: SB19's Witty Introduction At Toronto Concert Has Whole Venue Screaming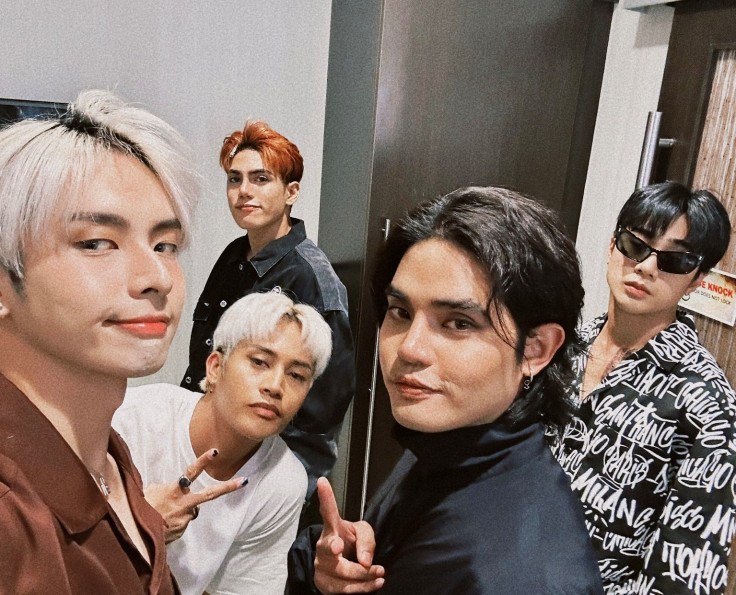 KEY POINTS
SB19 kicked off the Canada leg of its "PAGTATAG" world tour Friday
At the concert, the members dropped their newest self-introduction speeches
SB19 will head to Vancouver and Edmonton next as part of its tour
SB19 had an interesting way of introducing themselves to international fans in Canada that got most of the crowd swooning over their charms and wit at one of their latest concerts.
Pablo, Josh, Stell, Ken and Justin recently embarked on the group's "PAGTATAG" world tour, performing across theaters and event venues in the U.S. and Canada in support of their latest EP of the same name.
Videos of the Filipino pop boy band have since gone viral on social media, including its member's witty self-introduction segment during the start of the Canada leg, held at the Pickering Casino Resort in Toronto on Friday.
In one video uploaded by the Twitter user @stiffmeister_md, the members could be heard giving their introduction spiels after their opening performance, earning loud cheers from the concertgoers.
The group's leader, Pablo, began the segment by introducing SB19 as a group before the members said their iconic introduction and then collectively said, "Hi! We are... SB19."
The oldest member, Josh, was the first to introduce himself, saying, "Hello, everyone! I'm the never-aging member, Josh!" He was then followed by Stell, who exclaimed, "A'TIN!! It's your boyfriend, Stell!" before giving a flying kiss to the audience.
"Canada A'TIN! It's your nice boy, Justin," Justin, the youngest member, said next, while Ken shouted, "Good evening, Canada A'TIN! I'm Ken."
Lastly, Pablo said, "Hello, everyone! I'm not... I'm your not-so-ordinary man, Pablo!"
After the self-introduction, fans — known as A'TIN — could be heard screaming in joy in response to the boys' new spiels.
The video also caught the attention of about 26,500 social media users on Twitter and earned praise for being SB19's "best introduction" so far.
"That's one of the things I liked about SB19. Nothing's the same. You'll never get bored. They improvise and think of something new. [Love you] @SB19Official. Thanks for sharing. I hope we get to know Ken's introduction. Calling someone who can share that part," one user wrote.
Another commented, "THE BEST INTRO EVER!!!"
"[Oh my gosh], this made me laugh so hard. You guys are so witty," a third user added.
"There's a new introduction already hahahahaha cute!" a fourth user quipped.
Another wrote, "This new [introduction] made me laugh."
SB19 recently performed at the Club Regent Event Centre in Winnipeg Sunday. The group will then head to Vancouver and Edmonton on Aug. 18 and Aug. 20, respectively, the last two stops in the group's North America tour.
SB19 is known for its hit songs "Gento," "MAPA," "WYAT (Where You At)," "Bazinga" and "Alab," among others. The group debuted under ShowBT Philippines in 2018. But the members have since departed from the label and founded their own music company named 1Z Entertainment.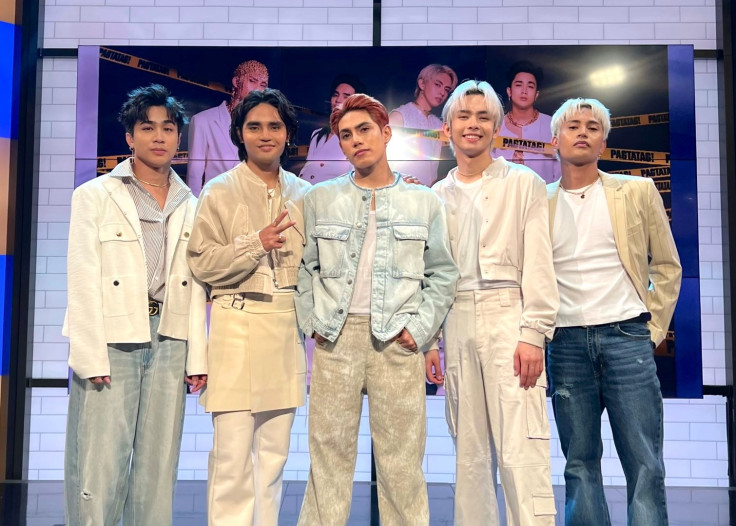 © Copyright IBTimes 2023. All rights reserved.