WATCH: SB19's Stell Teases Pablo About Doing Viral 'Super Bass' TikTok Challenge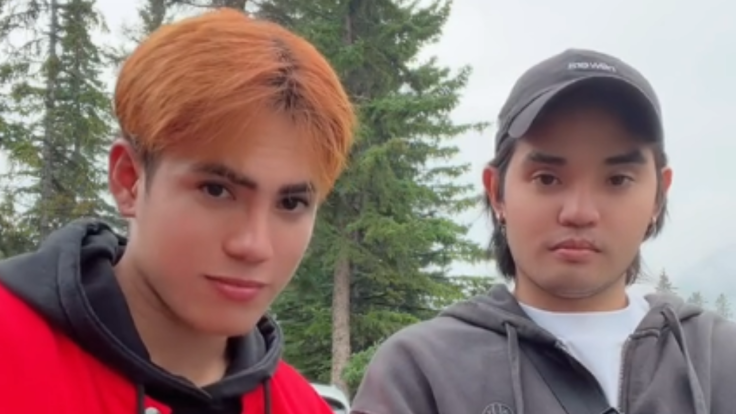 KEY POINTS
SB19's Stell posted a TikTok update featuring his bandmate Pablo
The TikTok video has since gone viral, drawing hilarious reactions from SB19's fans, A'TIN
Stell occupied the top four spots on Twitter Philippines' trends list Monday morning
SB19 bandmates Stell and Pablo joined the trending "Super Bass" challenge on TikTok, where participants have to make cute faces while using RECXRDDEAL's audio.
In the TikTok video recently uploaded by Stell on his account, @stellajero16, with the caption "It's against his will. HAHAHAHAHA" in Tagalog, he and Pablo filmed their entry to the trending TikTok challenge. While Stell looked like he enjoyed it a lot, SB19's leader, Pablo, seemed shy and awkward as if he were forced by Stell to do the challenge.
The video, which has since gone viral with over 286,700 views, 65,400 hearts, 6,850 bookmarks and 6,900 comments, is drawing hilarious responses from SB19's fans, A'TIN.
"Pablo, you look like you're about to sneeze," one fan commented, while another stated, "I hope you're okay, Pablo."
"This is my first time commenting because I'm a silent follower of you guys. But this made me burst into tears from laughing 😭. [I] so admire you guys," commented another fan.
"[Oh my god]! Pablo is so awkward but so adorable!" a fourth fan gushed. "Stell, what did you do to make Pablo agree with you to do this? HAHA," added a fifth fan.
"It's not obvious that this is against his will, he just sighed very slightly. Haha," quipped another fan, while another said, "Pablo looks like he's about to cry, but he had no choice."
Meanwhile, other A'TIN said they were looking forward to Stell's TikTok updates, sending their requests for him to ask his other bandmates to do the challenge as well.
"[We're] looking forward to the next video updates," stated one fan; a different supporter requested, "Please ask Ken to do this too!"
In other news, the main vocal of SB19, who is also one of the judges of "The Voice Generations," occupied four top trending spots on Twitter Philippines around 11 a.m. local time.
The hashtags #TVGWelcomeToMyTeam and #SB19_STELL trended at the first and second top spots at the time, while the taglines "I WATCH YOU VESTER" and "I WATCH YOU COACH STELL" trended at the third and fourth spots, respectively.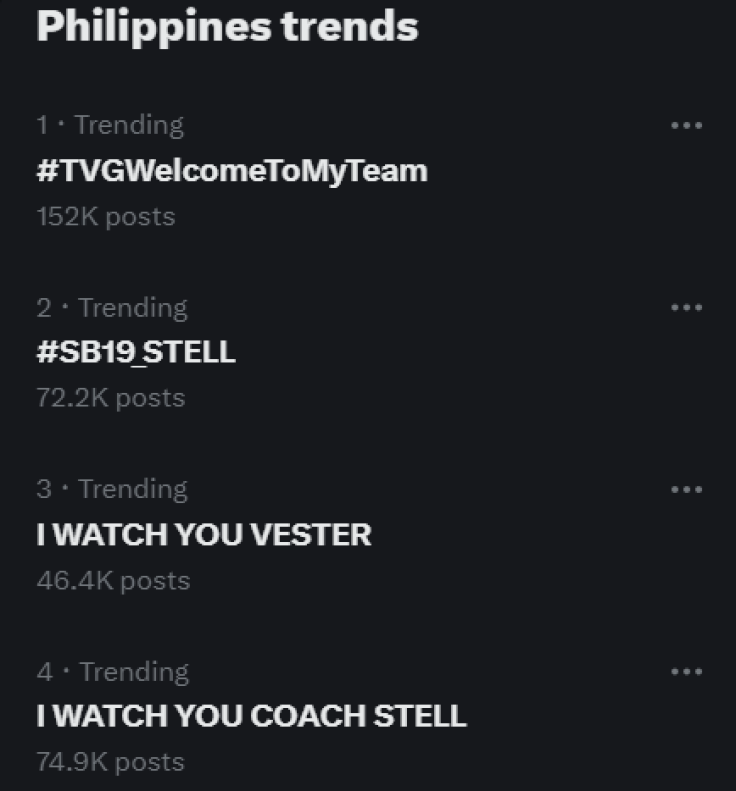 Stell trended because of the charisma and humor he showcased on the television premiere of GMA Network's reality show Sunday. The video clip of his hilarious banter with the other coaches after the performance of the singing group VocalMyx also made rounds online.
He also earned praises for his "Don't Stop Me Now" by Queen performance with his fellow coaches and Filipino artists Chito Miranda of the band Parokya ni Edgar, dancer and artist Billy Crawford and "Limitless Star" Julie Anne San Jose.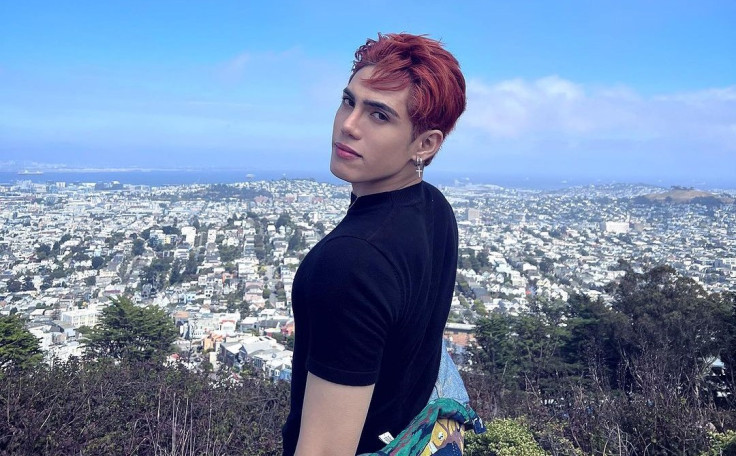 © Copyright IBTimes 2023. All rights reserved.