LOOK: Blind A'TIN Shares How SB19's Josh Helped Her During Fan Meet
KEY POINTS
SB19 member Josh quoted and retweeted a Wish USA poster featuring him
One visually impaired fan replied to Josh's tweet and shared how he helped her
SB19 concluded the North American leg of its "PAGTATAG!" world tour in Edmonton, Canada
A blind A'TIN shared her heartwarming interaction with Josh during SB19's "PAGTATAG!" stop in Edmonton, Canada.
A'TIN @MaureenAAD took to Twitter to show her support and gratitude for SB19's lead rapper Josh in a tweet.
"I will continue to promote you despite my condition. [By the way], I was the blind A'TIN that you helped to the chair next to you [at the] Edmonton photo op. Sorry, Ssob. I was so shocked that I forgot to thank you and tell you that you are my bias," she tweeted.
This was her reply to Josh's quoted tweet about his appearance on Wish USA's "Roadshow" on Sunday.
As seen in Maureen's shared photos, she was seated next to Josh during the SB19 photo opportunity at the Northern Alberta Jubilee Stadium in Edmonton, Canada, the Filipino pop group's last stop for the North American leg of its "PAGTATAG!" world tour.
Maureen's heartwarming story moved other A'TIN, leading them to share nothing but good words for and about the SB19 member.
"This is the moment that we seldom highlight, how pure-hearted Josh Cullen is," tweeted one fan, while another commented, "How can you not love this man?"
Another fan stated, "[I] got teary-eyed from [this]. You'll always be my best boy, @JoshCullen_. [T]hank you for being your true self. Continue to inspire people. If there comes a time that you doubt yourself, just rest [and] remember all the people's lives that you have touched and changed. We love you big time."
"[I'm] living for tweets like this because this simply shows how kindhearted our SSOB is. He really appreciates everyone who attended their con, whether they're seated at the VIP or Gen Ad," added a fourth fan.
"Proud is an understatement. [I] love you always, Josh," tweeted a different fan, while a sixth one said, "He is worthy of admiration."
In other news, SB19 will join American singer-songwriter JVKE's "The End of Tour" show in Boston at the House of Blues on Sept. 2 at 8:30 p.m. EDT.
The announcement came weeks after SB19 and JVKE released their collaboration — a remix version of the latter's hit single, "golden hour."
The collaboration track received praise from fans, especially Filipino A'TIN, since it featured the Philippines' national language.
As of press time, the song has garnered over 4.9 million streams on Spotify.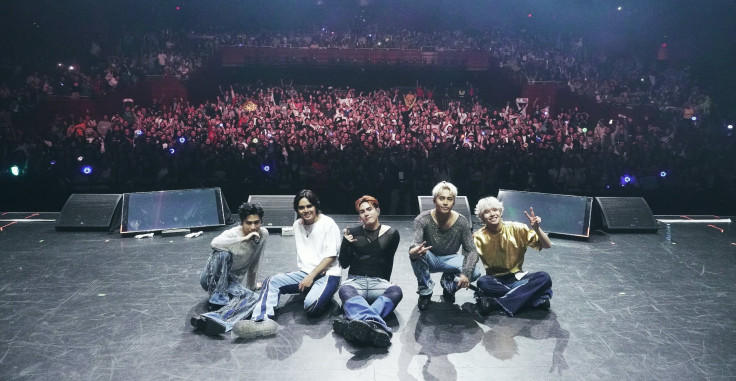 © Copyright IBTimes 2023. All rights reserved.