WATCH: ZEROBASEONE's Kim Gyu-vin Has The Sweetest Gesture For A Fan That Will Make ZEROSE 'Tear Up'
KEY POINTS
A Gyuvin video from a fan meeting is going viral for the ZEROBASEONE member's sweetness
The ZEROSE shared a story of how Gyuvin values the gifts he receives from his fans
The original post has been picked up and reposted by other accounts on different platforms
ZEROBASEONE's Kim Gyu-vin, more popularly known as Gyuvin, is going viral on social media for how he treats and appreciates his fans.
On Monday, a Japanese ZEROSE – ZEROBASEONE fan – shared a story about how the 19-year-old K-Pop idol treasured a gift, a Gucci necklace, they sent him.
According to an English translation of the original poster (OP)'s tweet, @gyu_vin_chan, their gift for Gyuvin arrived early before the idol's birthday, and she wasn't able to go to the fan meeting because of work, so only her friend went.
The OP shared that her friend told Gyuvin about it and showed him the picture of the necklace they had sent him, confirming if he had received it. To her surprise, Gyuvin pulled the necklace out of his pocket that he had been carrying around.
Shortly after, the video from her post on X, formerly Twitter, was picked up and reposted by other accounts on TikTok and X, which made it more viral.
TikTok user @gunhaoist's repost went viral on TikTok with over 867,500 views. When another user, @_oatmilk, who happens to be a non-ZEROSE, reposted it on X, it gained even more views and engagements.
Fans and netizens had nothing but praise for Gyuvin for his sweet gesture to the ZEROSE during the fan meeting.
"He is so precious, I'm crying," commented one user on TikTok, while another stated, "Gyuvin [is] the most precious idol out there."
"I'm not a stan, but this is just precious," another one said. A different user commented, "Do I have to stan now? [Because] he has my heart."
"Gyuvin deserves all the love in this world. I'm so [serious]," commented another one. "He is the standard," another gushed.
Meanwhile, on X, the repost captioned "I DON'T EVEN STAN ZB1 AND THIS MADE ME TEAR UP?????" is being talked about by ZEROSE and non-stans. As of press time, the post already has 1.6 million views, 6,763 reposts, 5,437 quotes and 48,600 likes.
"[I] could genuinely cry seeing non-fans acknowledging his sweetness and complimenting him. [I]'ve truly been dreaming for times like these. [K]im Gyuvin, you're so loved <3," tweeted one fan.
"[G]yuvin's the sweetest person ever, guys. [T]hose non-fans that gave this tweet a [little] attention, check his Twitter post. [H]is daily post[s] [for real] make me cry. [T]his [little] boy is just FULL OF LOVE," another fan commented.
"[G]yuvin's receiving praise left, right and center. I'M SMILING," gushed another fan. Meanwhile, a non-stan stated, "I don't even stan ZB1, but that's so sweet of him. [Oh my god]??? [Bacause] [what do you mean] he carries it around? I'm sobbing."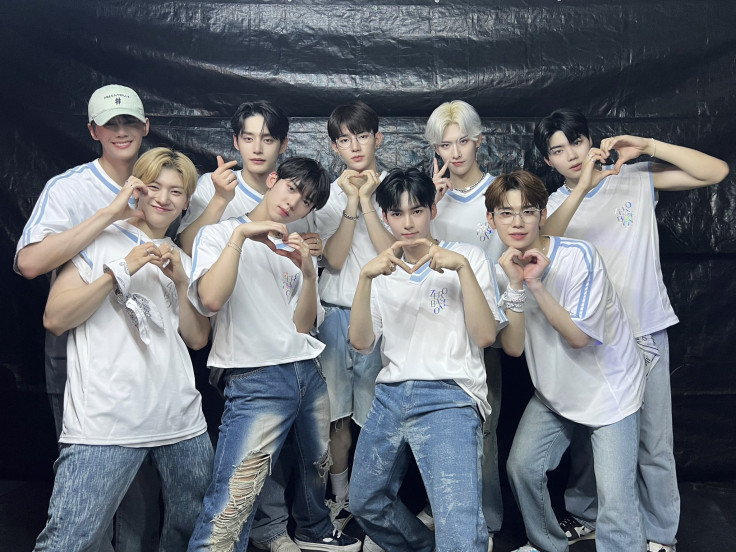 © Copyright IBTimes 2023. All rights reserved.