WATCH: ZEROBASEONE Gets Emotional After First Music Show Win On 'The Show'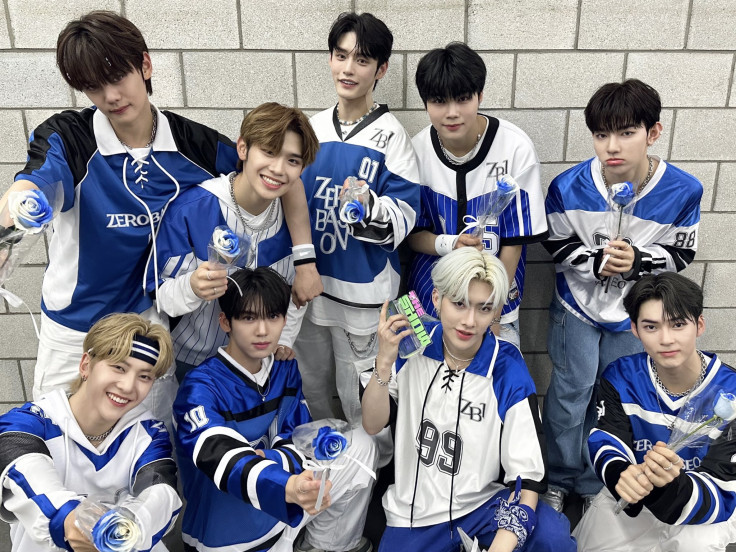 KEY POINTS
ZEROBASEONE won its first music show trophy on SBS M's "The Show"
A video of ZEROBASEONE getting emotional after the win went viral
Fans congratulated ZEROBASEONE on social media
A video of ZEROBASEONE holding back tears after taking its first-ever music show win went viral online, and fans couldn't help but feel proud over the group's historic feat.
Kim Ji-woong, Zhang Hao, Sung Han-bin, Seok Matthew, Kim Tae-rae, Ricky, Kim Gyu-vin, Park Gun-wook and Han Yu-jin officially debuted last week, releasing their first mini album, "Youth In The Shade." But ZEROBASEONE is already achieving historic milestones early in its career.
ZEROBASEONE earned a music show trophy on SBS M's "The Show" Tuesday, beating out the likes of KISS OF LIFE and LOONA sub-unit ODD EYE CIRCLE.
ZEROBASEONE won with a total of 9,350 points for its lead single, "In Bloom."
The nine-member group was overjoyed by the win. Some were even shedding tears, most notably Zhang Hao and Gyu-vin, as seen in the now-viral video uploaded by TikTok user @taeraerose. The clip has accumulated 341,600 views and 108,300 likes as of press time.
The video began by showing how many points ZEROBASEONE earned, before panning to the faces of each member during their encore performance. While some were hyped up, others were emotional, with their eyes glistening as they sang the track.
Social media user @zhbwon also took to Twitter to share the full performance of the "In Bloom" encore. The user captioned the video, "The way they're trying so hard not to cry. YOU DESERVE THIS MY JEBEWON."
Another fan account with the handle @SHB_GLOBAL shared an English translation of the emotional thank-you speech of the group's leader, Han-bin, following their win.
"Hello, I'm ZEROBASEONE leader Sung Hanbin. First of all, I would like to sincerely [thank] our family who gave birth to and supported these nine sons from afar, and the fact that our nine members were able to stand here like this is because of [ZEROSE] who cheered on us," he said, before expressing his gratitude to the vice president, CEO, and staff members of the group's entertainment label, WAKEONE.
ZEROBASEONE fans — known as ZEROSE — expressed how happy they were for the group on social media, saying that it was a well-deserved win.
"Words cannot describe how proud I am," one user commented on TikTok.
Another wrote, "They deserve it so much."
"They all burst [into] tears. So proud of all of them. You made it, ZB1!!!!! LET'S SUPPORT THEM WHATEVER, they are all treasure boys," a third user said.
"Congrats to ZEROBASEONE for their first win! @ZB1_official, my babies, this is just [the] start. Let's continue running [toward] your dreams! I love you," a fourth fan said on Twitter.
ZEROBASEONE was formed through MNET's reality survival show, "Boys Planet," where 98 international and South Korean trainees competed for a spot in the top nine.
The group is expected to promote for two and a half years, before its contract with WAKEONE expires in January 2026.
ZEROBASEONE recently set a new record as "Youth In The Shade" became the best-selling debut album in K-pop history. The group became the fastest million-seller K-pop group of all time.
Check out the full performance of ZEROBASEONE's "In Bloom" on "The Show" below.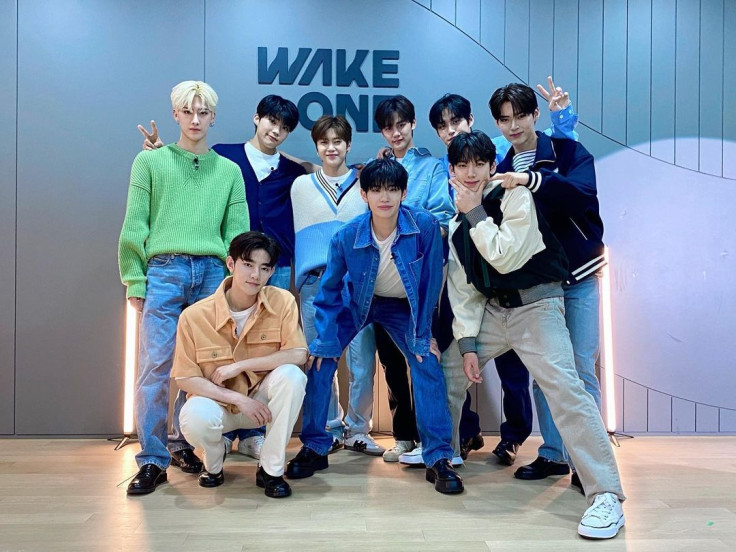 © Copyright IBTimes 2023. All rights reserved.