'The Waterboy' Turns 20, But What's The All-Time Highest Grossing Football Movie At The Box Office?
Tuesday marked the 20-year anniversary of the football comedy "The Waterboy," but the wildly popular Adam Sandler comedy isn't the highest grossing football movie of all-time.
That honor goes to "The Blind Side."
"The Blind Side," which was released in November 2009, is the highest grossing football movie of all-time, with a worldwide box office of $309.2 million. It had an opening of slightly over $34 million and debuted in over 3,100 theaters.
As ESPN sports business reporter Darren Rovell points out, when adjusted for inflation, "The Blind Side" is the clear box-office leader for football-themed movies.
Adjusting for inflation using the CPI Inflation Calculator from the Bureau of Labor Statistics, "The Blide Side" box office number would equate to $360.8 million in 2018.
"The Blind Side," which was adapted from a book by Michael Lewis, had a production budget, at the time, of just $29 million.
The film is based on the real life of a homeless teenager, former Baltimore Ravens offensive tackle Michael Oher, who was adopted by a family to help him have a place to live and finish his education. His football talent, combined with the social support, allows him to play college football and eventually make it to the NFL.
The film stars Sandra Bullock, Quinton Aaron, Tim McGraw, Kathy Bates and Lily Collins. Bullock won the Academy Award for Best Actress for her role as Leigh Anne Tuoy.
The Waterboy is the second-highest grossing football movie of all-time at $186 million, which equates to $286.3 million in 2018.
Sandler also starred in the third-highest grossing football movie, "The Longest Yard," a film from 2005 that was a remake of a 1974 film. The 2005 version made $190.3 million, which would be $241.5 million in 2018, while the 1974 version made $43 million at the box office, which comes out to $217.1 million in 2018.
"Remember the Titans" (2000) and "Any Given Sunday" (1999) are also among the highest-grossing films.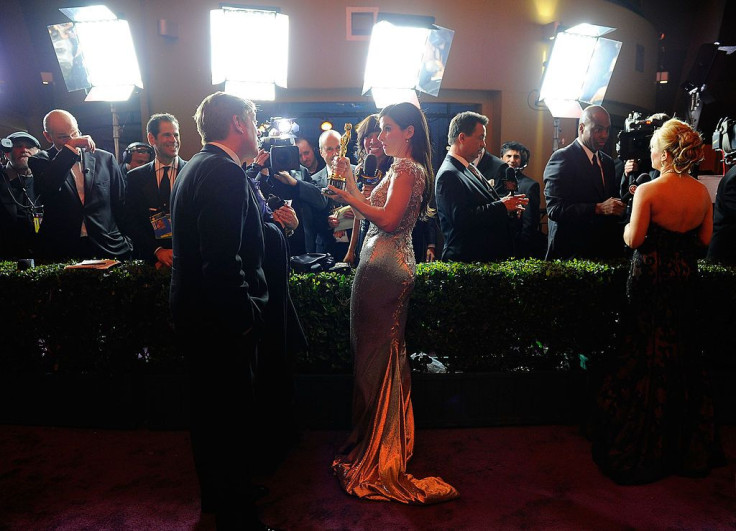 © Copyright IBTimes 2023. All rights reserved.