Wayne Rooney To Chelsea? Manchester United Star Certain Of Transfer To Stamford Bridge?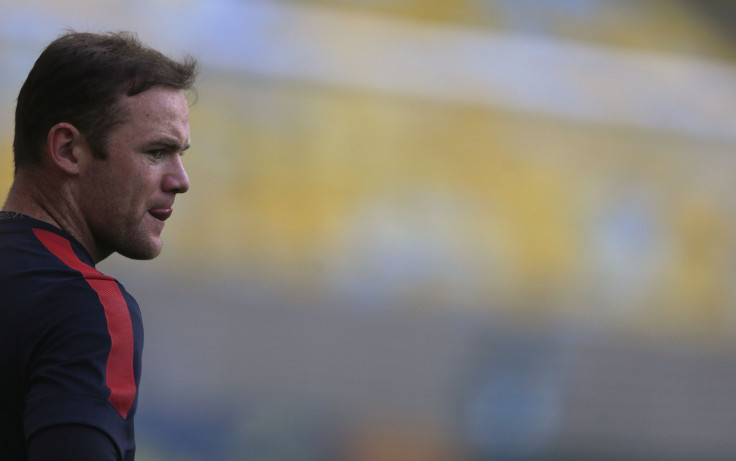 A long-running feud with Manchester United's old and new bosses, as well as a contract dispute, has reportedly gotten so bad that superstar forward Wayne Rooney is all but convinced he will be sent to rival Chelsea.
A report from ESPN on Saturday quoting an unnamed source, says the 27-year-old has already begun to tell teammates that he will be moving on to Stamford Bridge.
United legend and now club president Sir Alex Ferguson previously questioned Rooney's fitness this past season, and even said the player with 141 career goals for the Red Devils requested a transfer during the season.
Ferguson has since stepped down, and named David Moyes as his successor. Despite signing Rooney to his first professional contract with Everton and insisting the player is not for sale, Moyes is still in his first year as United boss and may have little sway with Ferguson at the moment.
Under contract until 2015 and already one of the top paid players in the world, Rooney's United teammates are reportedly frustrated with him for not extending his deal. The Independent specifically named Rio Ferdinand, Ryan Giggs, and Patrice Evra as those unsettled by his recent behavior.
On Friday, the Daily Mirror broke down the ominous and sarcastic tone in posts on Rooney's Facebook page, and came to the conclusion that his time at Old Trafford might be winding down.
One post said: "Big thanks to Roy Hodgson for selecting me and showing his faith and support, appreciate it."
Rooney followed up with: "Can't wait to join up with the England squad and hopefully play in a competitive match, they always are against Scotland."
Referencing England's national team manager and the team's next match against Scotland, the posts are believed to be a slight towards Moyes for not playing Rooney in United's last two summer matches.
As for Chelsea, new manager Jose Mourinho has already tried twice before this summer to land Rooney.
Valued at about £45 mllion, Chelsea would welcome Rooney with open arms, but some reports have suggested their second bid came in at £40 million. Still, Mourinho was quoted by the Daily Mail as saying Rooney is his top transfer target, and he will abide by every rule to bring him on.
The Blues should up their next offer, and have another three weeks to do so. They can apply the loan fees acquired from Cristian Cuevas, Oriol Romeu, and Patrick Bamford to a deal for Rooney if need be.
Chelsea finished last season third on the EPL table, and the addition of Mourinho along with Rooney's championship mettle could be enough for the Blues to topple United as well as challenge in the Champions League next year.
© Copyright IBTimes 2023. All rights reserved.