Wayne Rooney Transfer News: Will 'Angry And Confused' Forward Leave Manchester United For Arsenal Or Chelsea?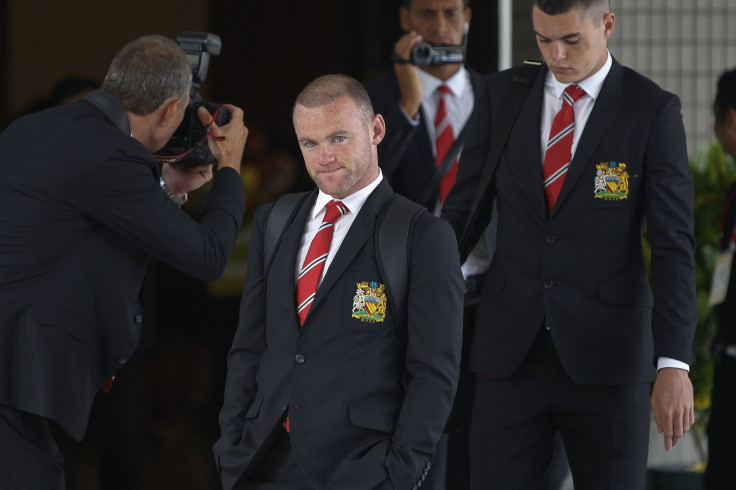 The long-running saga over Wayne Rooney's future has taken another twist with sources close to the forward stating that he is "angry and confused" about how he has been treated by Manchester United, according to Sky Sports. The report comes on the back of comments over the weekend by new United manager David Moyes suggesting that Rooney was seen as a backup to Robin van Persie. The club's chief executive Ed Woodward also caused a stir by intimating that they would have no problem letting the England international's contract run down, despite him entering the final two years of his deal.
Rooney's camp are believed to refute claims made by Sir Alex Ferguson that he had asked to leave Old Trafford at the end of last season, while Moyes has insisted that the 27-year-old will not be sold this summer. But since returning home from United's pre-season tour of Asia and Australia with a hamstring injury, Rooney is said to be less than pleased by recent events.
"Rooney believes he is at the peak of his career and has no intention of becoming a squad rotation player or by playing second fiddle to anyone at Old Trafford," a source told Sky Sports. "He believes he has nothing left to prove after nine successful seasons -- yet that is what is being suggested by reports in the media which have interpreted the club's statement as meaning he's currently on trial for the coming season.
"Since he's returned from the pre-season tour due to injury, Rooney has been in touch with the club and spoken to David Moyes on the phone -- he is angry and confused at the way he's been treated."
The news makes Rooney's future at the club from which he joined Everton in 2004 appear even more precarious. However, there also appears no easy solution to an issue that continues to overshadow Manchester United's preparations for the new season and the start of Moyes's reign. Coming off a disappointing season, Rooney's massive wages of around £250,000 a week, secured when he threatened to leave the club in 2010, are hardly going to be attractive to any potential suitor.
Paris Saint-Germain, the one club to be linked for which money would be no object, are now surely out of the running having signed Edinson Cavani. There must also be doubt about Arsenal's interest in the player. Arsene Wenger has stated that he is monitoring the situation, while chief executive Ivan Gazidis claims that a deal is financially feasible, but it would go completely against the club's transfer policy in recent times.
Chelsea -- with their status as Champions League winners just over a year ago, their ability to offer high wages, and Jose Mourinho's stated admiration for the player -- could well be the most feasible option. But, while United might not be too upset to lose Rooney, whether they would be so willing to do so to a fierce Premier League rival is perhaps a different matter.
Still, the ball is now firmly in Rooney's court. Manchester United appear relaxed about the whole situation and are happy to see what he can bring to the side next season. The former teenage prodigy must now decide if that's a proposition he's willing to accept.
© Copyright IBTimes 2023. All rights reserved.