'Wayward Pines' Creator Says Answers Coming In Episode 5, All To Be Revealed By End Of Series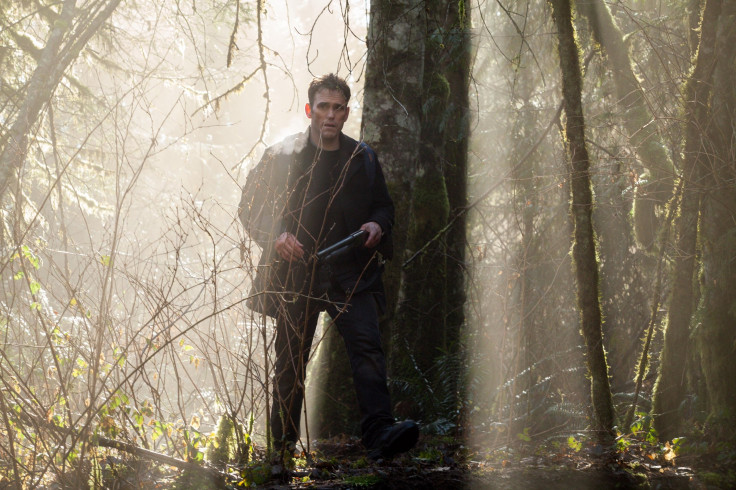 Make sure you're in front of your TV at 9 p.m. on Thursday, because you won't want to miss episode 5 of "Wayward Pines." The new Fox mystery series has left fans with new questions every week, however series creator Chad Hodge says that answers are coming … soon!
"Episode 5 is where you find out exactly what Wayward Pines is, and what is going on there," Hodge told International Business Times at the 2015 ATX Television Festival in Austin, Texas. "It picks up exactly where episode 4 left off. Actually every episode of 'Wayward Pines' picks up exactly where the last one left off. So it has that sort of very tight, intense storytelling."
Since the Fox show has 10 episodes, Thursday's installment is truly the "middle" of the series. According to the synopsis for episode 5, Ethan (Matt Dillon) manages to venture outside of the spooky town, and is "shocked by what he discovers." Meanwhile, Theresa (Shannyn Sossamon) will begin her first day of work, and Megan Fisher (Hope Davis) will teach Ben (Charlie Tahan) the "truth about where he's living."
"There's always more until 10, and then that's the last episode," the creator explained. "But you do get a beginning, middle and end for the whole series."
For fans, it may be hard to believe that the series has an "end" when there are so many unanswered questions building up after every episode. However, Hodge revealed that he believes an "end" is very important for the show – and that's something he also worried about when reading author Blake Crouch's "Wayward Pines" trilogy.
"Every question will be answered, I think," he teased. "I had the same worry when I was reading the first book – all the setups and questions and mysteries, and things that seemingly don't make sense. I thought, 'there is no way there is going to be an explanation for all of this that works.' And the explanation that Blake Crouch has in his book – and what Wayward Pines is – is fantastic. It plugs every single hole you think is there."
One of the main storylines that will help wrap up the mystery? The frightening Nurse Pam (Melissa Leo)! The character and her motives are unclear at the moment, but Hodge says that Nurse Pam has "the biggest arch from beginning to end in terms of learning who she really is."
Watch "Wayward Pines" on Thursdays at 9 p.m. EDT on Fox.
© Copyright IBTimes 2023. All rights reserved.