Weed T-Shirt Wins First Amendment Appeal At Iowa State University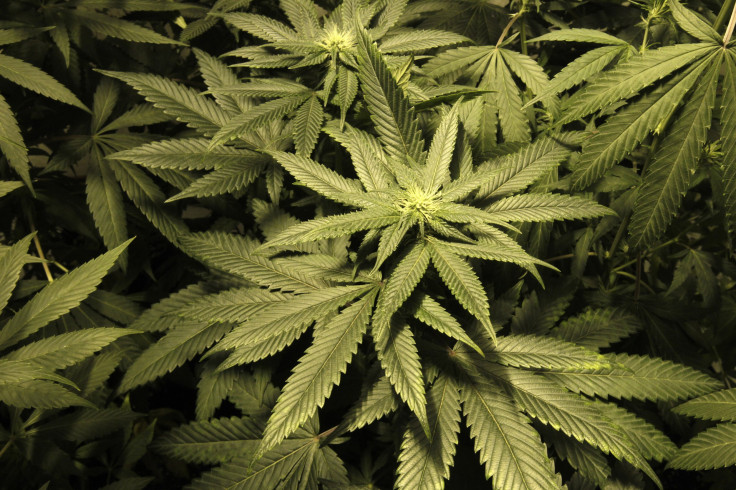 Iowa State University students won a second round in the battle over their right to print T-shirts sporting the school mascot and marijuana.
University officials lost an appeal of a federal lawsuit of a previous ruling that found President Steven Leath and other ISU officials violated the First Amendment rights of students who wanted to print T-shirts with a design incorporating the school's mascot and marijuana.
Students Erin Furleigh and Paul Gerlich, then officers of ISU's chapter of the National Organization for Reform of Marijuana Laws, wanted to create T-shirts with a marijuana leaf and Iowa State school mascot design, but were thwarted by the administration, which said the design went against the school's trademark policy. The students then filed a lawsuit against Iowa State administrators.
The 8th U.S. Circuit Court of Appeals Monday upheld a federal judge's ruling that found the school's policy prohibited free speech.
"I can't wait to see what new T-shirt designs we come up with," Gerlich told the Cedar Rapids Gazette last year after the U.S. District Court's initial decision. U.S. District Judge James Gritzer ruled in favor of the students, finding a public university's trademarks were not secured by government speech.
Following the ruling, ISU administrators appealed the decision, requesting the court to "stop proceedings on damages" and allow school officials to continue preventing use of trademarked symbols by enforcing the policy against the National Organization for Reform of Marijuana Laws at ISU, the Gazette reported.
"We look forward to the appellate court confirming Judge Gritzer's well-reasoned holding that any reasonable public official would have understood that ISU's politically motivated actions toward NORML ISU violated the First Amendment," attorney Robert Corn-Revere, who represented Furleigh and Gerlich, said after the appeal was filed.
Conservative Christian groups have supported the case, largely due in part to the free-speech bias they claim also to be facing on campuses, AP reported.
© Copyright IBTimes 2023. All rights reserved.
FOLLOW MORE IBT NEWS ON THE BELOW CHANNELS