Wendy Williams Doesn't Agree With Appointment Of Financial Guardian By Court, Lawyer Says
KEY POINTS
Wendy Williams does not want a financial guardian to "tell her what she can and cannot do with her money," her lawyer says
The attorney said Williams "feels that she is capable" of hiring her own team who would work for her
The lawyer suggested that Wells Fargo may have leaked the report about a judge's decision to appoint a guardian for Williams
Wendy Williams "is not in agreement" with a court's decision to appoint a financial guardian for her, her lawyer says.
Amid her legal battle against Wells Fargo to gain access to her personal funds, the "Wendy Williams Show" host's lawyer released a statement Friday saying that Williams doesn't want anyone but herself to have control of her money. The statement came after The Sun published a report about a judge's decision to appoint a guardian for Williams.
"Please be advised that Wendy is not in agreement with the appointment of a financial guardian by the court. Wendy has been very clear that she does not want a financial guardian to tell her what she can and cannot do with her money," La'Shawn Thomas told Page Six.
The attorney added that Williams "feels that she is capable" of hiring her own team who would work for her "and not the court."
Thomas also suggested that Wells Fargo may have leaked the report about the judge's decision "in an attempt to lessen the public outcry and regulatory scrutiny mounting around" the bank.
It is unclear who was appointed as Williams' financial guardian. However, in March, the TV personality accused her former manager Bernie Young of using her American Express card to hire an attorney to file a petition to become her financial guardian.
The petition came after Williams' former financial advisor Lori Schiller allegedly led the bank to freeze the "How You Doin'?" host's account after claiming that she was of "unsound mind" to make financial decisions.
"Wells Fargo has no questions and answers regarding my money. This is not fair. And Lori Schiller and Wells Fargo have this guardianship petition about keeping me away from my money," Williams said in a video posted on social media. "This is not right and this is not fair."
Williams previously denied the allegations about her mental health and insisted that she is "fine" and "of sound mind."
Instead, the TV personality claimed that she was the victim of "undue influence and financial exploitation," alleging that the bank denied her access to her financial assets without providing her or her lawyer with "adequate explanation or evidence to support its decision," according to a legal letter obtained by Entertainment Tonight in February.
Williams filed for a temporary restraining order against Wells Fargo after it "refused to honor her Power of Attorney, granting her son authority to make inquiries to the bank on Wendy's behalf," the document said.
The 57-year-old celebrity said at the time that she was saddened that the false narrative about her being unable to make a sound decision about her money came from a person she once considered a friend.
In her February filing, Williams asked that Wells Fargo be barred "from freezing any and all assets which contain funds that were removed and/or withheld."
Last month, her lawyer told E! News that Williams still had no access to her assets and finances but was "able to pay for food and things like that" in her daily life. However, the "Ask Wendy" author still cannot "log into her online accounts and see what's going on with her assets," according to the attorney.
A spokesperson for Wells Fargo previously denied "any allegations of improper actions with respect to Ms. Williams' account."
According to the rep, the bank was "fully participating in a court process to reach a resolution that is in her best interest."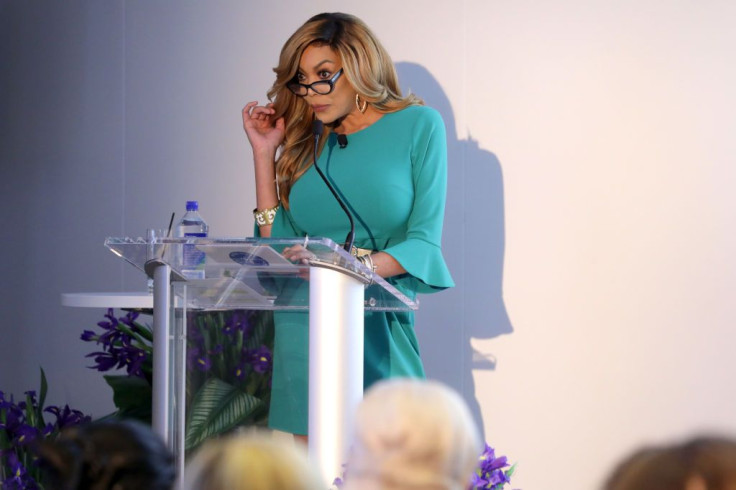 © Copyright IBTimes 2022. All rights reserved.
FOLLOW MORE IBT NEWS ON THE BELOW CHANNELS