Westminster Dog Show 2012: What Time and Channel Is 'World's Most Famous Dog Show' On?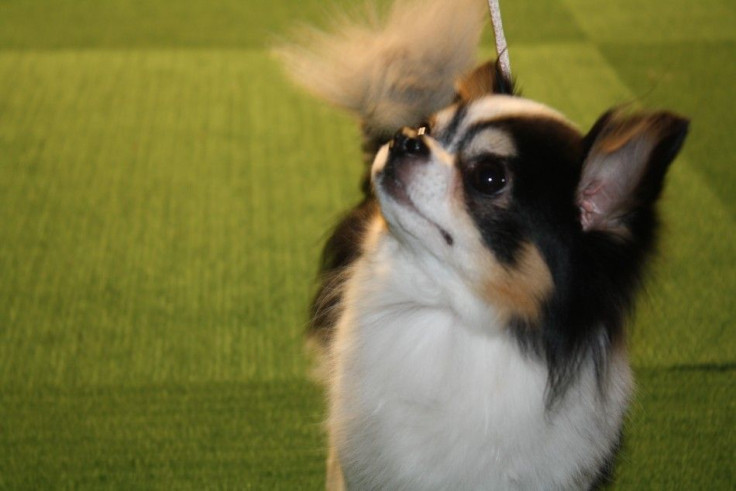 Purebred show dogs from around the country are gathered in New York for the 136th annual Westminster Kennel Club Dog Show on Monday and Tuesday. The dogs come from across the country to compete for two days in the world's most famous dog show against top entries in their breed, in their group and in the show.
The 2012 Westmister Kennel Club Dog Show will be televised live each night starting from 8 p.m. EST. The first hour of Monday's show will air on USA Network from 8 to 9 p.m. and then from 9 to 11 p.m. EST on CNBC. Tuesday's show will air on the USA Network from 8 to 11 p.m. EST.
A live stream of the Westminster Kennel Club All Breed Dog Show can also be found here. While some breeds will not be streamed live, clips of their performance will be available within two hours of completion of judging.
The prestigious dog show will feature 2,077 dogs and 105 Junior Showmanship entries. Dogs come from 47 states across the United States, with the most entries coming from New York, California and Pennsylvania. From the 2,000-plus competitors, 185 will win Best of Breed awards and seven will be Group winners late Tuesday.
The Best in Show, featuring all seven of the Group winners, will occur Tuesday night and will be judged by Cindy Vogels of Greenwood Village, Colo. Vogels will preside over a panel of 38 judges from 19 states.
Six of the breeds featured in the Westminster Dog Show are newly recognized and will be competing for the first time in the show. The new breeds include: American English Coonhounds (three entries in Hound Group), Cesky Terries (three entries in Terrier Group), Norwegian Lundehunds (five entries in the non-sporting group), Xoloitzcunitlis (ten entries in the non-sporting group), Entlebucher Mountain dogs (four entries in the herding group) and Finnish Lapphunds (eight entries in the herding group).
Dogs will compete against each other in breeds and varieties in the Hound, Toy, Non-Sporting and Herding groups on Monday. The Group competition will be in the evening. Tuesday will feature the Sporting, Working and Terrier Groups.
At the Westminster Dog Show, Rhodesian Ridgebacks will have the greatest number of competitors with 40 dogs and French Bulldogs will come in a close second at 39 entries. There will be 38 Labrador Retrievers competing, 32 Golden Retrievers and 29 Vizslas. The smallest entry is two and occurs in five breeds, including American Water Spaniels, Harriers, Kuvaszok, Sealyham Terriers and Canaan Dogs.
For live coverage of the event, follow International Business Times reporter Julia Greenberg on Twitter. For a full schedule of events, see the Westminster Kennel Club's judging schedule.
Related Article: Westminster Dog Show 2012: Behind-the-Scenes as Dogs Arrive and Prepare for Big Day [PHOTOS]
© Copyright IBTimes 2023. All rights reserved.