What Is 'Altered Carbon: Resleeved'? Spinoff Coming Before Season 3
Good news for "Altered Carbon" fans: a new anime film from the creators of "Cowboy Bebop" set in the cyberpunk world is on the way. "Altered Carbon: Resleeved" is meant to expand the universe we're only kind of familiar with.
The story follows Takeshi Kovacs in an all-new "sleeve" (a human body that can be replaced by downloading someone's digital consciousness) in a completely different environment. The world he now walks in is planet Latimer, where he is tasked with protecting a tattoo artist while he investigates the mysterious death of a Yakuza boss, according to Polygon.
Dai Satō, who penned anime shows such as "Cowboy Bebop" and "Ghost in the Shell: Stand Alone Complex," is bridging the gap for fans who are fixing for more "Altered Carbon." The animation style blends traditional anime artwork, combined with 3D, cell-shaded designs.
Just as "Altered Carbon: Resleeved" is a one-off project that takes the story to entirely different places, "Altered Carbon" Season 2 recast its main actor for someone completely different. It took the protagonist (previously played by Joel Kinnaman) from a dystopian, futuristic Earth to Anthony Mackie's Kovacs on a planet known as Harlan's World. From there, the story begins to resemble something more like an anthology series.
It isn't exactly clear when "Altered Carbon: Resleeved" takes place in the chronological timeline of the Netflix series, but it's likely a prequel, as noted by Polygon -- given how "Altered Carbon" Season 2 ended. The sophomore season took place three decades after the first season, which means that Satō's anime film could possibly bridge the gap between these two seasons leading into Season 3.
We will know more about the film when "Altered Carbon: Resleeved" releases exclusively on Netflix on March 19.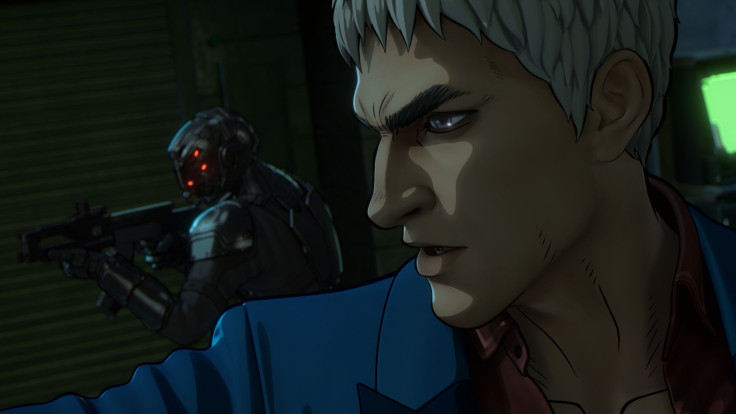 © Copyright IBTimes 2022. All rights reserved.
FOLLOW MORE IBT NEWS ON THE BELOW CHANNELS