What Are Barack And Michelle Obama Doing Now? Memoirs Will Make Former First Family Very Rich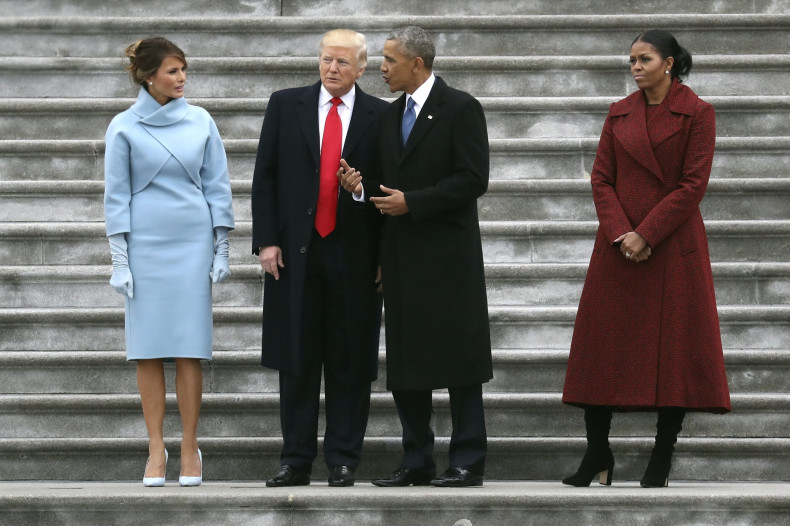 Former President Barack Obama and former first lady Michelle Obama could soon cash in on their White House fame. The famous couple is expected to sell their memoirs for a record sum of money, with a number of big-name book publishers such as Penguin Random House and Simon & Schuster fighting to lock down the deal, media outlets reported Tuesday.
At least one of the proposed contracts is valued at $60 million, "a record sum for U.S. presidential memoirs," Financial Times reported Tuesday. The final deal is expected to be announced this week. Obama spokesman Kevin Lewis refused to comment, CNN reported.
Michelle Obama and Barack Obama won't be penning their life stories together. Instead, each is expected to write their personal account about their days in the White House. They are being represented by lawyer and literary agent Bob Barnett.
Michelle Obama will be in tough competition to out sale her husband's book. His previous tomes have both been popular. "Dreams from My Father" from 1995 earned $6.8 million in royalties, while "The Audacity of Hope" was a bestseller in 2006.
Barack Obama's previous books about his life and family were published by Penguin Random House. But the publisher that paid about $10 million for the rights to George W. Bush's White House memoir is also clamoring to secure the Obama contract.
Books from former presidents are sure things for publishers. Bush released "Decision Points," in 2010 and it soon became a New York Times bestseller. Bill Clinton's "My Life" earned him $15 million after it was published by Knopf in 2004.
Barack Obama was the first black president. Michelle Obama was the first black first lady. They exited the White House in January when President Donald Trump moved in. They opted to continue living in Washington, D.C., while building a presidential library in Chicago.
© Copyright IBTimes 2022. All rights reserved.