What Is Civil Contempt Of Court? Trump Faces New Allegations, Thousands In Fines
KEY POINTS
Contempt of court is used when an individual willfully disobeys a court order
People charged with civil contempt can be fined or jailed
The court can hold a non-compliant individual in jail until they comply with the court order
Former President Donald Trump could be held in civil contempt of court after he failed to turn over requested documents needed by New York Attorney General Letitia James for her investigation.
In a 21-page filing submitted Thursday, James requested that Judge Arthur Engoron hold Trump in civil contempt and fine him at least $10,000 for each day he fails to comply with the subpoena requiring him to produce and hand over requested documents. The files are part of the ongoing investigation by the Attorney General's office on whether the Trump Organization falsified the value of assets for financial gain.
"The judge's order was crystal clear: Donald J. Trump must comply with our subpoena and turn over relevant documents to my office. Instead of obeying a court order, Mr. Trump is trying to evade it," James said in a press release. "We are seeking the court's immediate intervention because no one is above the law."
What is Civil Contempt of Court?
Contempt of court happens when an individual intentionally disobeys a court order, casts disrespect on a court or purposely impedes the ability of the court to perform its function. Unlike criminal contempt, the aim of civil contempt is to compel an individual to comply with a court order.
To prove to the court that an individual is in contempt, the complainant has to submit a valid, written court order signed by a judge, proof that the individual was aware of the court order, proof that the individual has the ability to comply with the order and evidence that the individual willfully failed to comply with the order.
People charged with civil contempt of court can be incarcerated and fined. While jail time is not typically the first action the court will take to force an individual to comply with a court order, the court can jail the non-compliant individual until they comply, according to Krush Law.
James' request to hold Trump in civil contempt of court comes as federal authorities for the FBI are preparing to investigate how classified national security information and other sensitive materials were placed in 15 boxes and taken from the White House to Trump's residence in Mar-A-Lago at the end of his presidential term, people familiar with the discussion told The Washington Post.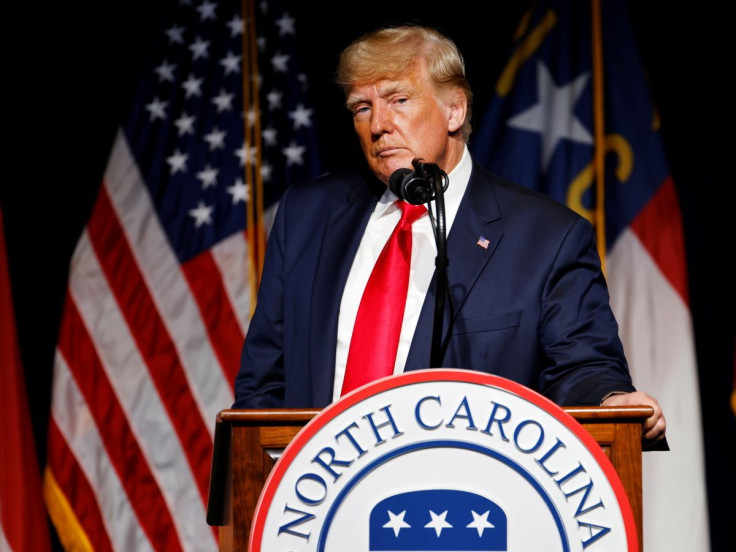 © Copyright IBTimes 2023. All rights reserved.