What Is 'Cow Kiss Challenge'? Swiss App Charity Fundraiser Condemned By Austria
In a strange fundraising attempt for charity, a Swiss app has invited German-speaking people from all over the world to participate in a challenge where they have to record themselves kissing cows "with or without tongues." The Austrian government has condemned the challenge and asked people to refrain from taking part in it.
On Wednesday, the application called Castl launched the KuhKussChallenge, which translated to the "Cow Kiss Challenge" in English.
"Pastures and meadows are not petting zoos – actions like these could have serious consequences." the Austrian agriculture minister, Elisabeth Köstinger, said in a statement on her Twitter page, Thursday. "Actions like this challenge fly in the face of our efforts to promote co-existence on the pastures. I simply can't understand it."
She further added that cows can get aggressive while protecting their calves from humans when grazing in the fields.
According to the description of the app – the name of which was derived from the word "broadcasting" – on Google Play, "Castl is the world's first true challenge community. Let yourself be challenged and challenge others. We do crazy things for the good cause. Because every winner donates half of his profits in favor of a charitable project of his choice. Win stars for posts, photos, and challenge appearances, and swap stars in crazy rewards."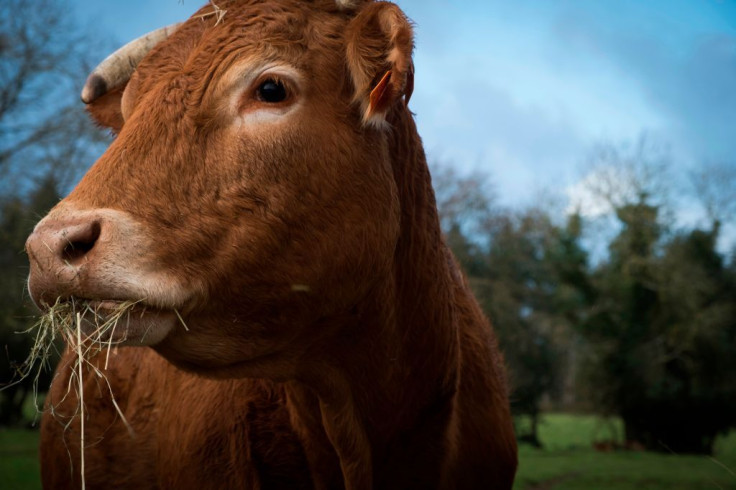 App users can "win stars" for their content and these stars can later be exchanged for "rewards." Beyond that point, the app did not elaborate further on how the rewards were supposed to help in charity.
"Castl users support important future projects. That's how you move the world! Support the best NGOs and projects with millions of stars from your clan and make sure that the things that are important to you in the future are actually true," the description added.
The app was mainly a place where one could find friends and connect with people. "Castl brings users together and that makes it easier to make new friends. If you make new friends while going out, at the university, at work or anywhere in the world, you can quickly and easily rock new friends with our Rock-Your-Buddy feature. Eternal spell and rumble was yesterday, rock is now!" the description said.
Although the challenge was just a couple of days old, a number of people have already started posting videos of them kissing cows. Here is a compilation of some of the videos posted on YouTube by the app:
© Copyright IBTimes 2023. All rights reserved.