What Do 'Game Of Thrones' Character Names Reveal About Their Fates? Reddit User Uncovers Major Spoilers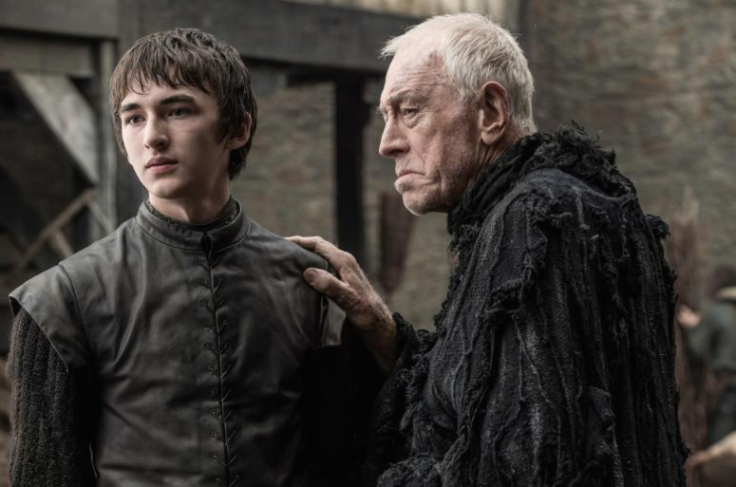 You know nothing, "Game of Thrones" fans. One brilliant Reddit user uncovered a major clue about the fates of your favorite characters on the HBO series, and it may have been right under all of our noses from the very beginning.
Since 2012 fans have tuned in to follow the adventures of Tyrion (Peter Dinklage), Jon Snow (Kit Harrington), Arya (Maisie Williams), Daenerys (Emilia Clarke) and more, but how much do we really know about them? According to this Reddit thread, the character names in "Game of Thrones" may reveal more than fans think. After discovering that Bran (Isaac Hempstead Wright) means raven in Irish Gaelic — which obviously correlates to his ties to the raven and ability to see through animals — user Saskatch decided to take a closer look at the cast roster. The list, which can be found here, includes the names of characters both past and present, revealing a lot about their personalities as well as their fates on the show.
While these translations provide a lot of insight into what may happen (and in some cases already has), viewers must understand that heartbreak is simply a part of the "Game of Thrones" experience. Fans learned this lesson the hard way on May 15, during Season 6, episode 5 when they were forced to say goodbye to Hodor (Kristian Nairn), the loveable giant. Writers have since apologized, but that has done little to soothe the wounds of dedicated viewers. Even Nairn, who has been playing Hodor since his introduction in Season 1, admitted to having shed a tear over his fate in an interview with the Hollywood Reporter.
"It ties up a lot about Hodor. It ties him all together and kills him at the same time," Nairn said.
Daenerys' name was not included in the Reddit list, but that doesn't mean viewers will have to remain in the dark about her future. Clarke has high hopes for the Mother of Dragons. During an April 5 interview with Glamour magazine, the London native revealed her hope that Daenerys and her dragons will one day take the Iron Throne. She told the publication that should she be named the one true queen, she'd amp up the girl power and push "all the pretty boys" to strip down.
"I want to see Daenerys and her three dragons share the throne," she said. "And bring back all the pretty boys, get them to take their trousers down, and be like, 'I'm the queen of everything! I'd like close-ups of all the boys' penises, please.' "
How will Season 6 of "Game of Thrones" play out? Tune in to HBO Sundays at 9 p.m. EDT to find out.
© Copyright IBTimes 2023. All rights reserved.
FOLLOW MORE IBT NEWS ON THE BELOW CHANNELS