What To Do When You Encounter A Dental Emergency During A Health Crisis Like COVID-19
KEY POINTS
The coronavirus outbreak caused people to stay in their homes
Dental emergencies could arise during the COVID-19 outbreak
Some things you can do if you encounter these dental problems
On a global scale, confirmed cases of coronavirus infection had reached a staggering 938,348, with 47,286 fatalities. The steep number of cases and fatalities has forced some countries to impose a lockdown strategy in a bid to stop the virus from further spreading.
In the UK, for instance, residents are allowed to go out of their homes only if they have a valid excuse to do so and only if extremely necessary. How about if you have a dental emergency? What can you do?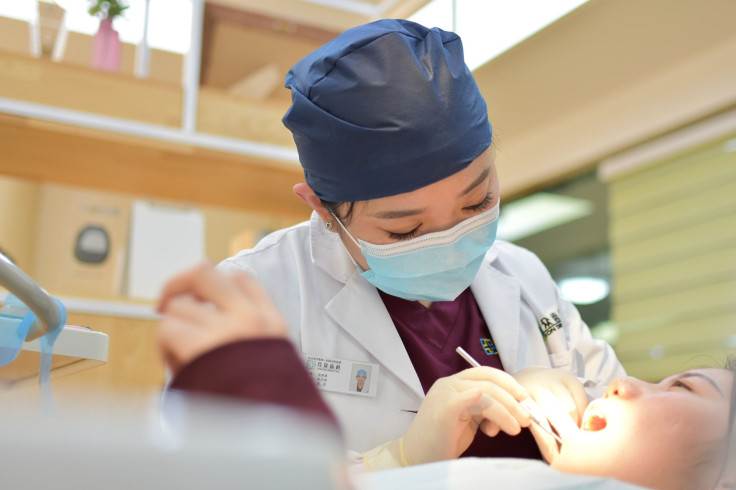 A Painful Dental Problem
Under the British government's strict new measures, dental offices have been advised to temporarily shut operations. This can pose a problem for some, particularly those with existing dental problems. Critical dental emergencies like constant pain and swelling can keep you awake all night. In light of this, Express.co.uk asked Dr. Richard Marques, a London dentist, for his expert advice on what to do under the circumstance.
Dr. Marques said that dental emergencies must be managed with remote support to prevent the spread of COVID-19. You may call your dentist if they have an available helpline set up to deal with this type of situation. If your symptoms continue, then you can call NHS 111.
A Dental Emergency
According to Dr. Marques, if your dental situation is serious, there may be a need for you to go to A&E. You should only do so, however, if you find it absolutely and 100% necessary, and upon being advised by a medical professional. You also need to keep calm as stress can cause your body to react in such a way that it can worsen the symptoms.
It is very important to first determine whether it is an emergency situation or not. Issues like dull toothache, small chip in your tooth, lost filling, or mild sensitivity can be treated later. Serious issues include gums with unabated bleeding, swollen cheeks or gums, extreme tooth sensitivity or toothache, causing a punishing pain, and a knocked-out tooth resulting in having jagged edges. A general excruciating pain from swelling or caused by a possible infection is also considered a dental emergency.
Bleeding Gums
Bleeding gum is oftentimes a symptom of gum diseases like gingivitis, an inflammation in the gums, which is caused by bacteria build-up. If the delicate tissue surrounding the teeth turns red, sore, and swollen, you may suffer unbearable pain.
© Copyright IBTimes 2023. All rights reserved.