What Donald Trump Said About Barack Obama: All The Criticisms He's Made Of The President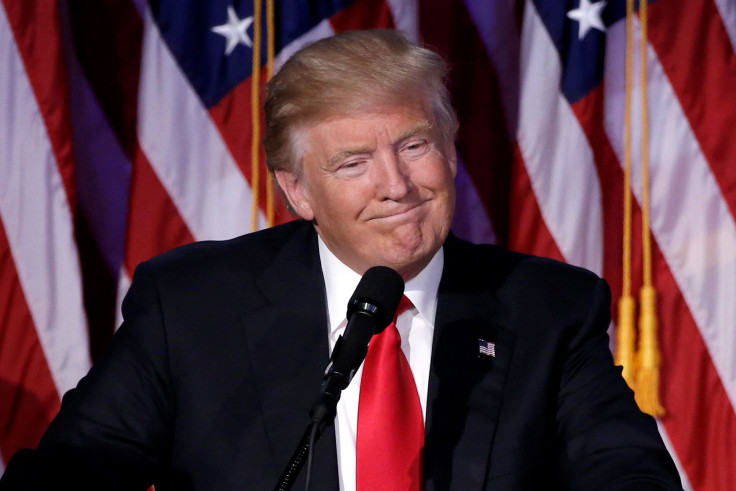 Donald Trump has been criticizing President Barack Obama since long before his own presidential dreams came to fruition. Now that Trump is the president-elect, here are all the critiques he's leveled against his would-be predecessor.
Starting in 2011, Trump led the "birther" controversy against Obama, alleging that he was not born in the United States and thus ineligible to be president.
"Why doesn't he show his birth certificate? There's something on that birth certificate that he doesn't like," Trump said on "The View" on May 23, 2011. Even after the president released his birth certificate, Trump continued sowing the seeds of his conspiracy theory.
"A lot of people do not think it was an authentic certificate. Many people do not think it was authentic," he said in an interview with CNN's Wolf Blitzer in 2012. Trump eventually announced that he believed the president was born in the U.S, but implied otherwise when asked about it again a few months later.
"I'll answer that question at the right time. I just don't talk about it anymore. The reason I don't is because then everyone is going to be talking about it as opposed to jobs, the military, the vets, security," he said in an interview with the Washington Post.
Once Trump's presidential campaign began in earnest, he continued lobbing insults at the president in interviews and on the campaign trail. Following the San Bernadino, California terrorist attacks in December, Trump railed against the president's response to the incidents, implying something sinister was occurring.
"We have a president who refuses to use the term [radical Islamic terrorism]. There is something going on with that," Trump said Dec. 3, 2015 at a fundraiser for Republican Jewish activists in Washington, D.C. After the president visited a mosque in Baltimore, Trump questioned his motives in an interview with Fox News' Greta van Susteren. "I don't know, maybe he feels comfortable there," he said on Feb. 3.
Trump also criticized the president's relationship with Israel in June. "I don't think there's ever been anyone close, as a president, who's been more anti-Israel. And I have friends who are Jewish who raised money for him and they are just disgusted. They can't believe what's going on," he told Fox News' Sean Hannity in an interview. "In my opinion, he's abused Israel."
The president-elect denounced Obama's handling of police shootings in July, implying that the president was siding with those attacking police. "I mean, you know, I watched the president and sometimes the words are okay, but you just look at the body language. There's something going on," Trump said in a Jul. 18, 2016 interview with Fox News' Steve Doocy. "Look, there's something going on and the words are not often okay, by the way."
Doocy asked Trump to explain what he meant by 'something going on.' "There's just a bad feeling, a lot of bad feeling about him. I see it too. There's a lot of bad feeling about him. We have a country that has not been like this since I can remember it," Trump said.
After the president endorsed Hillary Clinton, Trump began deprecating his relationship with her and alleging that he knew about her use of a private e-mail server while she was secretary of state.
"I'll tell you what, he should not be campaigning for Hillary Clinton," Trump said while speaking in Wilmington, North Carolina, Saturday. "He should be at the Oval Office working on jobs."
FOR FREE to continue reading
✔️ Unlock the full content of International Business Times UK for free
offer available for a limited time only
✔️ Easily manage your Newsletters subscriptions and save your favourite articles
✔️ No payment method required
Already have an account?
Log in
© Copyright IBTimes 2023. All rights reserved.