What Is Eid Al-Fitr? Muslims Mark The End Of Ramadan Fasting [PHOTOS]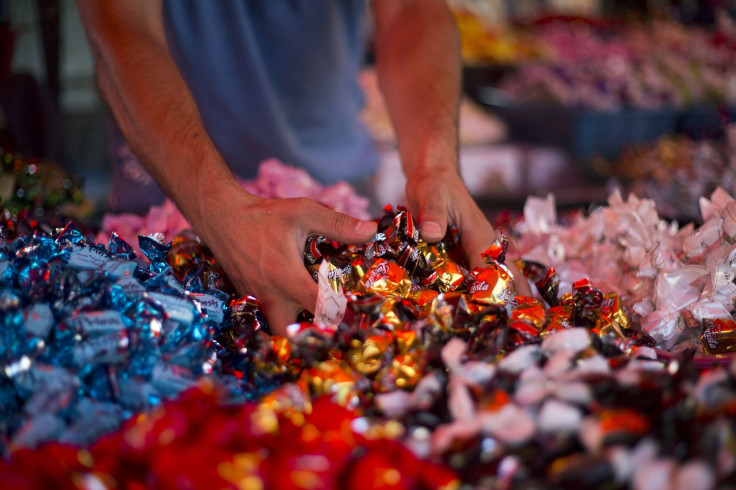 Millions of Muslims worldwide will break a monthlong fast this weekend with the joyous holiday of Eid al-Fitr, and there will be no shortage of food, prayers or gifts. Eid al-Fitr, also known as Eid ul-Fitr or Eid, celebrates the conclusion of the dawn-to-sunset fast during the Islamic holy month Ramadan and the beginning of the Islamic month of Shawwal.
When Is Eid Al-Fitr?
Ramadan ends and Eid al-Fitr begins when the new moon is spotted in the sky. This means the start of the Eid holiday can vary in different parts of the world. Muslims in the United Kingdom, Kuwait, Saudi Arabia and the United Arab Emirates will celebrate Eid al-Fitr on Friday, while Muslims in other nations, including Bangladesh, will observe the holiday on Saturday.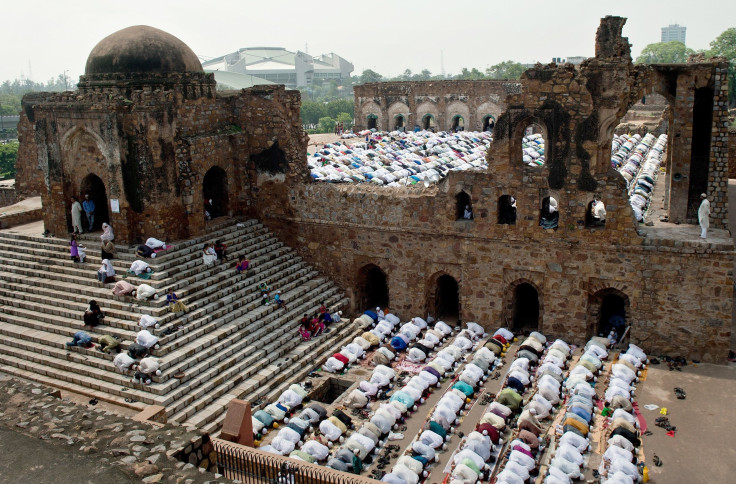 How Is Eid Al-Fitr Celebrated?
The holiday often begins with morning prayers and a small breakfast, marking the first daylight meal in a month. People decorate their houses and get dressed in new or clean clothes. Families and friends exchange gifts and gather for feasts, which often feature sweet, traditional delicacies. In the Islamic faith, it is forbidden to fast during Eid al-Fitr.
"On Eid, you are encouraged to eat all the things that are too rich, too sweet, too creamy for a normal day," food blogger Sumayya Usmani told the New York Times. "The whole day is dedicated to rejoicing in having food on the table."
Many Muslims also celebrate Eid by delivering food donations to those who are less fortunate.
How Do Muslims Greet Each Other On Eid Al-Fitr?
During the holiday, Muslims will greet one another with Eid Mubārak or Eid Saeed, which translate loosely to "Happy Eid" or "Blessed Eid."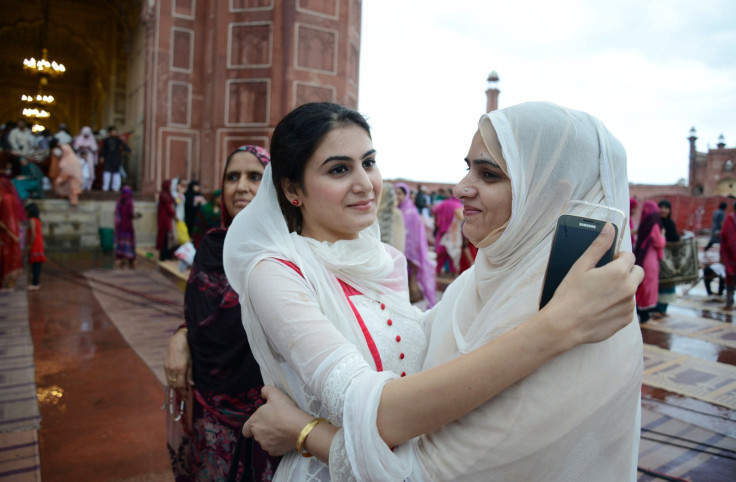 What Are Some Quotes From The Quran That Muslims Share On Eid Al-Fitr?
"Hold to forgiveness, command what is right; but turn away from the ignorant." – al-A'raf 7:199
"...And eat and drink until the white thread of dawn becomes distinct to you from the black thread [of night]. Then complete the fast until the sunset..." – Surat Al-Baqarah [2:184-190]
"Those who believed and led a righteous life are the best creatures." – al-Baiyinah [98:7]
"O ye who believe! Fasting is prescribed to you as it was prescribed to those before you, that ye may (learn) self-restraint." – al-Baqarah 2:183
© Copyright IBTimes 2022. All rights reserved.
FOLLOW MORE IBT NEWS ON THE BELOW CHANNELS