What to Engrave on a Wedding Band: A List of Ideas to Make It All the More Special
Make your wedding bands stand out.
This article uses affiliate links, which means if you purchase products through these links, we may earn a commission. Click here to see our
T&C
. For licensing please click
here
.
Wedding rings are generally already important pieces of jewelry that mark a milestone and hold a romantic memory. However, engraving it will make things even more special.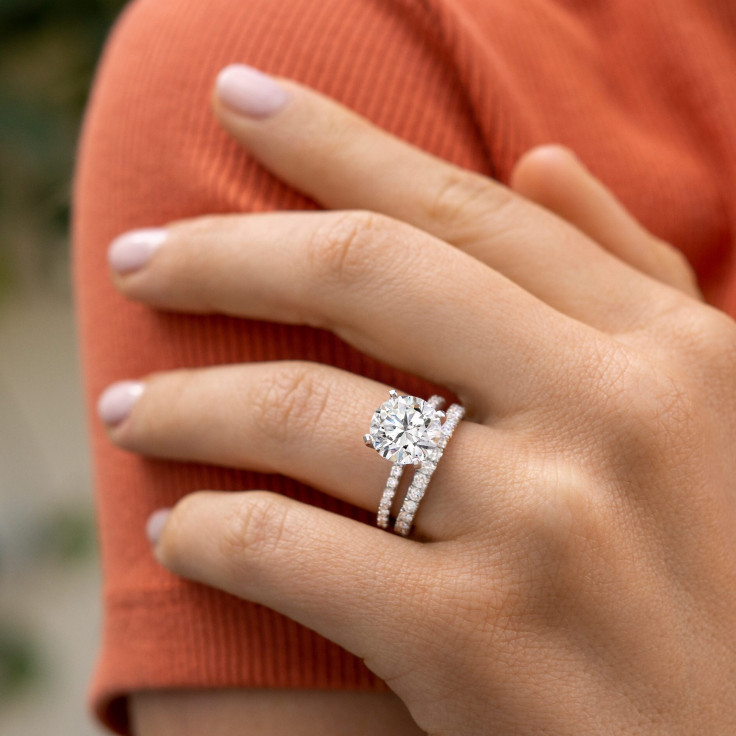 Many couples choose to do this but it isn't always an easy task. If you are having trouble figuring out what to engrave on a wedding band, here are some ideas to get the ball rolling:
Romantic Ideas for What to Engrave on Rings
If you're the romantic type, then your choice of what to engrave in a ring can be a slew of phrases that show how much you love each other. You can choose to engrave the date that you met, for example, or even the coordinates of where you met. Conversely, you might want to consider some romantic phrases such as "To have and to hold", "My one and only, "To the moon and back", "The beginning of forever, or "I choose you".
Funny Ideas for What to Engrave on a Ring
If humor is a major factor that holds your relationship together, adding some humor to your engravings would make your rings more special. Some ideas on what to engrave on a wedding ring include some inside jokes that you have or a simple word like "Dibs" or "Mine". Other phrases you might want to consider include "You're stuck with me now", "Do not remove", "Better half", "Ride or die", or just "Finally".
Religious Ideas For What to Engrave on Wedding Rings
If God is at the center of your relationship, you might want your ring engravings to include God in some way. Some religious ideas for what to engrave in a wedding ring include your favorite Bible verse as a couple. The traditional wedding phrase "Love is patient" or "Love is kind" would also be beautiful. "Joined under God" is a great phrase for religious couples, as well. So is the phrase "Do everything in love".
Mix-and-Match Ideas for What to Engrave in a Wedding Ring
If you want to turn your wedding bands into a true-blue couple affair that mix and match, one popular idea on what to engrave on your wedding ring would be the classic "Husband" and "Wife". However, if you want to take things up a notch, why not get some inspiration from some of the most iconic movies out there? "After all this time" and "Always" would be great choices for the Potterheads out there, while "Moon of my life" and "My sun and stars" are the perfect options for those who love Game of Thrones. Prefer Star Wars? "I love you" and "I know" would be the ultimate matching ring engravings for you. Not into pop culture? Then just try "I do" and "Me, too".
Traditional Ideas for What to Engrave in a Wedding Band
If you want to keep things simple when it comes to what to engrave on a ring, why not go for something traditional like the day that you met or your actual wedding date? If you'd rather want to inscribe a word, you can choose from phrases or words that hold the perfect promise for a wedding, such as "I love you", "Forever", "Always", "Til death do us part", or "Happily ever after". Conversely, you can also choose to engrave your initials or your secret nicknames for each other.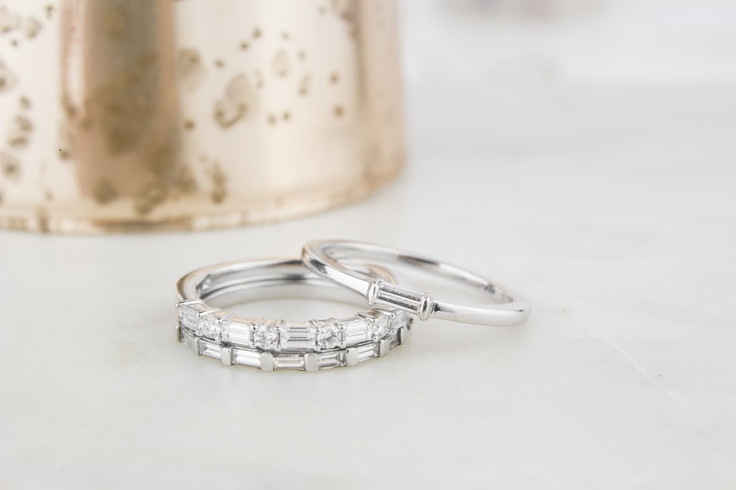 Where to Shop for Wedding Bands
Now that you know what to engrave on a wedding band, you should also make sure that you buy your rings from a trusted and reliable brand. Find the perfect wedding ring for you and your loved one at Brilliant Earth. From classic bands to unique designs, they have stunning rings that are perfect to symbolize your love.
Their stunning jewelry aside, we also love Brilliant Earth because of its mission to cultivate a sustainable, inclusive, compassionate, and more transparent jewelry industry. Their Beyond Conflict Free Diamonds are selected for their environmentally respectable and ethical origins, and their claims for their recycled diamonds and recycled gold have been independently verified and auditioned.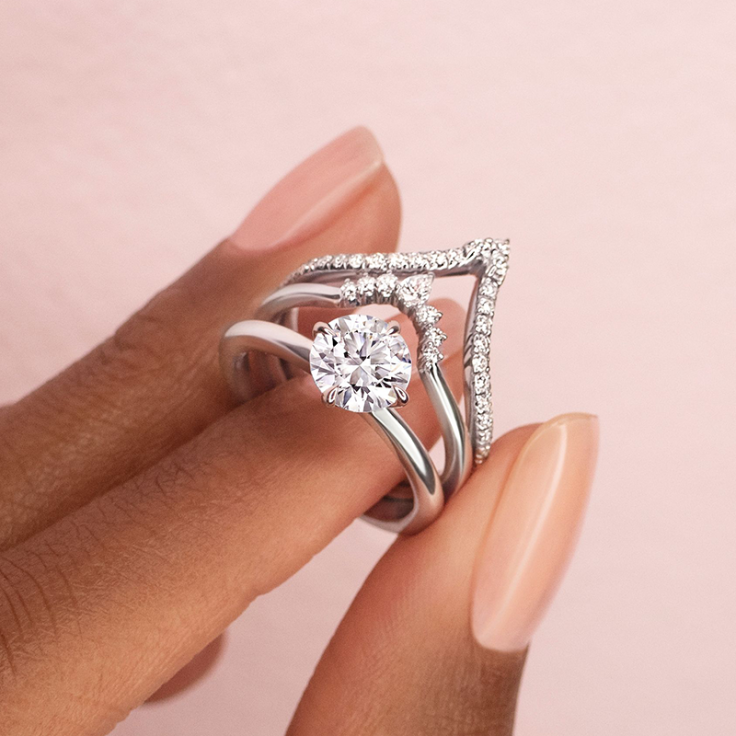 Brilliant Earth truly goes the extra mile to minimize its footprint and diminish the negative impacts of metal mining. This ensures that you won't just fall in love with how their jewelry looks but will also make you feel good about wearing them.
We hope that you'll choose one of the ideas on what to engrave on a wedding band for your own wedding. At the very least, we hope that it gave you the inspiration that you need for what to engrave on your rings and where to buy the best ones.
FOLLOW MORE IBT NEWS ON THE BELOW CHANNELS