What Is Fentanyl? Deadly Drug Nearly Kills Ohio Officer After He Accidentally Touches Substance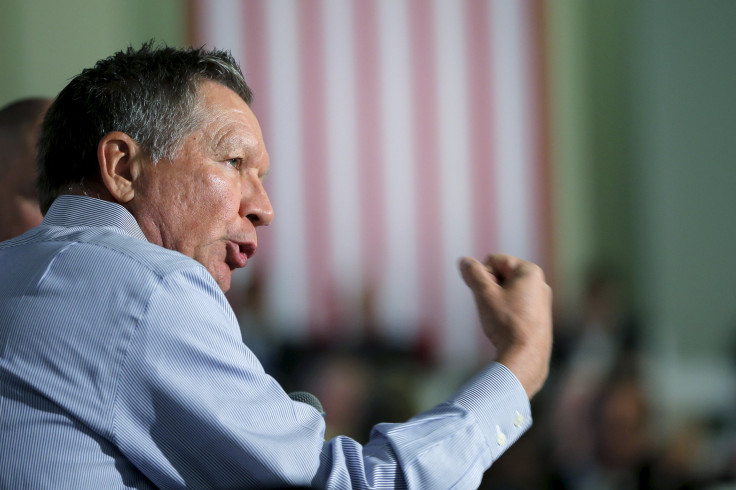 An Ohio police officer, Chris Green, nearly died from an accidental overdose of fentanyl, which he came in contact with after making a drug stop Friday.
Although, he had used gloves and a mask while handling the substance at the crime scene, a small portion of it had remained on his uniform, reports said.
Green stopped a vehicle driven by two suspected drug dealers who were allegedly performing a drug transaction inside the car. On opening the vehicle, he noticed a white powder on car seat and floor. While returning to the police station, he noticed something on his shirt and brushed it off, after which he fainted. He was soon taken to the hospital where he was given doses of Narcan, reports said.
Narcan is a medication used to block the effects of opioids, especially an overdose.
The cause of Green's condition was overdose of fentanyl, which is a synthetic opioid that is 50 times more potent than heroin and 100 times more potent than morphine. Fentanyl is available in the U.S. currently more than any other time since 1959 when the drug was first created. The U.S. is amid a fentanyl public health crisis, according to drugabuse.com.
Read: District Of Columbia, Vermont, Colorado, Most Affected By Drugs, New Study Reveals
Fentanyl was also the cause of the singer Prince's death, who died last year.
Drug Enforcement Agency spokesman Rusty Payne said: "It is so potent and so deadly that even a microgram amount can kill someone," the Guardian reported.
Fentanyl is a schedule II prescription drug and is usually prescribed to patients with severe pain or to manage pain after surgery. Sometimes, it is also used to treat patients with chronic pain who are physically tolerant to other opioids, according to National Institute on Drug Abuse.
The House Energy and Commerce Committee's Oversight and Investigations Subcommittee held a hearing March 21 to look into the spike in deaths in the U.S. due to fentanyl overdose. The members also said how a rise in trafficking and use of illicit fentanyl might constitute a "third wave" of the opioid epidemic in the U.S.
"Now illicit fentanyl has become a potent additive to heroin, cocaine, or even counterfeit prescription drugs," said Subcommittee Chairman Tim Murphy, a Republican from Pennsylvania. He added: "This is the way the drug dealers increase profits, stretch out their supply, and expand the number of addicts, by juicing the potency of heroin or other street drugs," according to Medscape.
Officials from the Drug Enforcement Administration, the State Department, and Immigration and Custom Enforcement all said the major source of illegal fentanyl is China. Chinese laboratories produce the precursor chemicals or raw fentanyl and ship the products to illegal distribution networks in Canada, Mexico and the United States, they said.
According to Centers for Disease Control and Prevention, the death rate of synthetic opioids (other than methadone) — which includes drugs such as tramadol and fentanyl — increased by 72.2% from 2014 to 2015.
© Copyright IBTimes 2023. All rights reserved.