What Food Do Kate Middleton And Prince William Avoid During Royal Tours?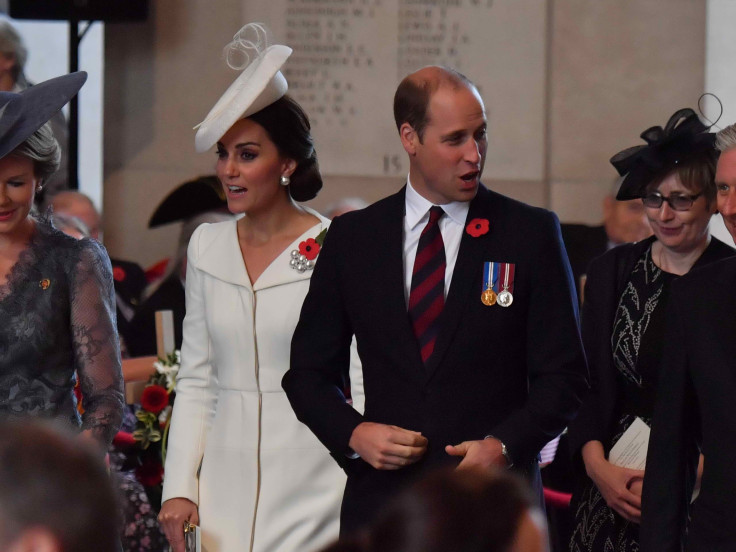 Kate Middleton and Prince William have strict guidelines when it comes to choosing food when overseas.
Middleton and William are often seen out of the country for their royal engagements. In fact, just last month the Duke and Duchess of Cambridge along with their son, Prince George, and daughter, Princess Charlotte, visited Poland and Germany. When the Royals are in another country there are certain things that they are advised to avoid.
According to OK! Magazine (via Elle U.K.), Middleton and William should never be served with shellfish during their trips away. The British Royals would definitely say "no" to this to avoid food poisoning. The family has over 2,000 engagements every year so they have to be fit and healthy all the time.
READ: Prince Harry gave up Princess Diana's engagement ring so Prince William can propose to Kate Middleton
Aside from that, Middleton and William are advised to avoid rare meat, tap water and garlic whenever they are out of town. Carolyn Robb, a Kensington Palace chef who served the royal family during the days of Princess Diana, explained that garlic was a big "no-no" even at home.
"The only thing that was forbidden was garlic," Robb said.. "And the reason for that was that they obviously did a lot of public engagements and were in close proximity to people and never wanted to have garlic."
Darren McGrady, who also worked for the royal family for 15 years, said the same thing about garlic after he saw the family's advertisement that they were looking for a potential chef.
"I'm amazed they're advertising at all," McGrady, 50, told The Telegraph. "They normally promote from within, because you have to learn the family recipes. Although you're cooking for 300 staff and kings and presidents, you're also cooking for a family; for two pensioners, with particular likes and dislikes. You'd never put garlic in the queen's menu, for example, or strong onions or paprika, because she hates them."
However, while Queen Elizabeth II is very strict on her food and drinks, the younger generations have reportedly ignored the rules once in a while. In general, the royals opt for healthy and organic food, but McGrady noted that Prince William and Prince Harry's appetite are simple, saying they are "two boys who loved burgers and pizza."
Are you surprised about the food choices of the British royals? Drop a comment below.
© Copyright IBTimes 2023. All rights reserved.
FOLLOW MORE IBT NEWS ON THE BELOW CHANNELS