What Is The Google Doodle For St. Patrick's Day? Facts About Skellig Michael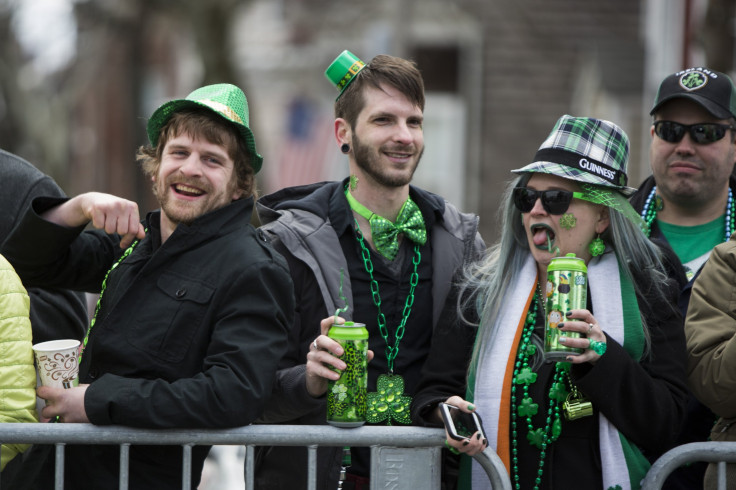 Google is known for its doodles on holidays, but Friday for St. Patrick's Day, the tech company introduced a special animated cartoon — two four-leaf clovers high-fiving, as they do, on hills as water splashes down below.

Read: St. Patrick's Day: Facts, History And Traditions For The Irish Holiday
The hills are actually an homage to Skellig Michael, an island and World Heritage site off the Irish coast. The rocky crags are famous for being the place where ascetic monks moved to live on simple means of the earth in the sixth century. The doodle even includes something that looks like Shrek's cave — in reality, a rock was where the monks lived. That's fitting, as St. Patrick's day is meant to celebrate St. Patrick, a Catholic Irish missionary who lived sometime in the fifth century.
But Skellig Michael has another claim to fame, too. It was the home of another monk of sorts, being the place where an aging Luke Skywalker disappeared to when the rest of the galaxy needed him most.
At least, that's the fictional explanation. In reality, Skellig Michael is where the production crew of "Star Wars: The Force Awakens" decided to film Mark Hamill playing Luke at the end of the movie, when he's found by young scavenger Rey.
Read: What To Drink For St. Patrick's Day: Best Alcohols For The Holiday And How To Consume Them
"I thoroughly enjoyed populating this magical island with shamrock people, even one from a shamrock galaxy far, far away," the doodle's artist, London-born Matt Cruickshank said in a blog post.
The island's folklore history actually extends past its most famous residents, the monks who lived there from the sixth to the 1200s. One of the first references to the skelligs — derived from the word "sceillic," meaning steep rock — apparently occurred in the fifth century. That's when two kings in Ireland reportedly found themselves in a feud, and and the King of West Munster was apparently among first to have settled on the island. However, little writing exists to confirm that.
Here are some other Google doodles for St. Patrick's Day throughout the years.
Early iterations:
2001

2002

2006

And some more elaborate ones later on:
2011

2012
2014

© Copyright IBTimes 2023. All rights reserved.