What Happened To Bill O'Reilly's Career? PR Experts Predict What's Next For Beleaguered Host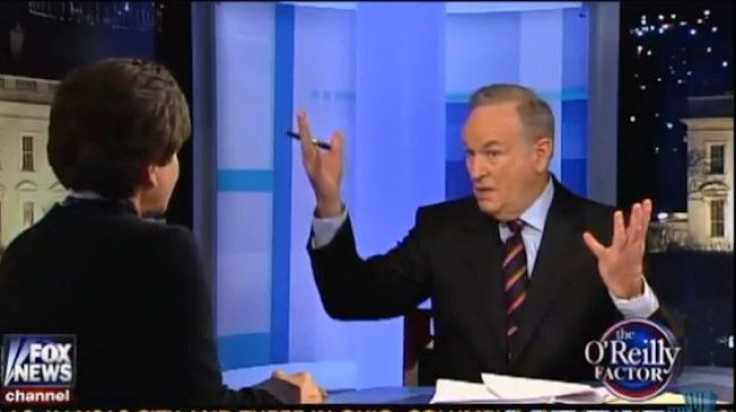 Bill O'Reilly is officially out at Fox News following his longtime run as host of its conservative cash cow, "The O'Reilly Factor." A statement from 21st Century Fox confirmed Wednesday the company would part ways with O'Reilly after a two-decade run. He was ousted after facing allegations of sexual harassment and a public boycott by the company's advertisers.
"After a thorough and careful review of the allegations, the Company and Bill O'Reilly have agreed that Bill O'Reilly will not be returning to the Fox News Channel," said 21st Century Fox in a statement.
O'Reilly's swift fall from favor comes less than a month after a damning report from the New York Times revealed that Fox News, and its parent company 21st Century Fox, stood by the conservative talk show host as sexual harassment allegations continue to materialize. Settlements with five women who accused O'Reilly of sexual assault reportedly totaled $13 million. In the past weeks, more than half of advertisers for "The O'Reilly Factor" pulled out of the show.
READ: Who Will Replace Bill O'Reilly On Fox News? Potential Hosts Explored
So what's next for the former favorite of conservatives? Experts seem to be split on whether he'll be able to snap back from a presently marred public image and land himself another show with a rival network. It's certainly happened before, but critics cite his age, 67, among a bevy of reasons why it may be difficult for him to return to prime-time television.
"My money is on FOX finally cuts O'Reilly loose (book title: "Killing O'Reilly"!) and he brings his show to an online venue a la Larry King," Howard Breuer, a former journalist and co-founder of Cavalry PR, a national PR and crisis management firm, told International Business Times by email Wednesday. "Remember this is not about love — it's about money. The network presumably backed him for years against his accusers because he was a cash cow."
Once the cash runs dry — or when 50 percent of the advertisers for the company's most profitable program pull out — the impetus for keeping him on is no longer there, added Breuer.
Debra Caruso Marrone, the owner of the DJC Communications, a media relations firm based in New York City, has the same idea about O'Reilly's future. "When major advertisers leave in masses, others will not sign on. It is a kiss of death," she said. "Ratings, which were good for O'Reilly (even having increased recently) don't mean anything if you can't sell a program's advertising."
Unlike Breuer, who thinks there's a future for O'Reilly in broadcast media, Marrone is skeptical of O'Reilly's ability to seamlessly shift his career trajectory. "He will most certainly not get hired by a large media organization like one of the networks," she told International Business Times by email. "They would not want him because of the baggage that he carries and the fact that he is not an individual who gets along well with others, according to most accounts." She added his age could also be a deterring factor.
But there may be hope yet, according to David Yonkman, founding Principal at DYS Media, LLC, a specialized public relations firm. "Sure, O'Reilly offends a few people (that's his thing) and Fox News settled with his accusers to avoid any adverse attention, yet he is wealthy, he is an established authority and he commands the largest ratings on cable news," he told International Business Times. "He will have a cooling off period for maybe six months to a year, but by then expect an announcement from the networks or a competitor that he is their newest, most highly paid anchor in history."
The experts remain mixed, but there's no question O'Reilly has a hefty rebranding ahead of him. Whether or not he'll be able to snap back will surely be a matter of how soon the public is willing to forget.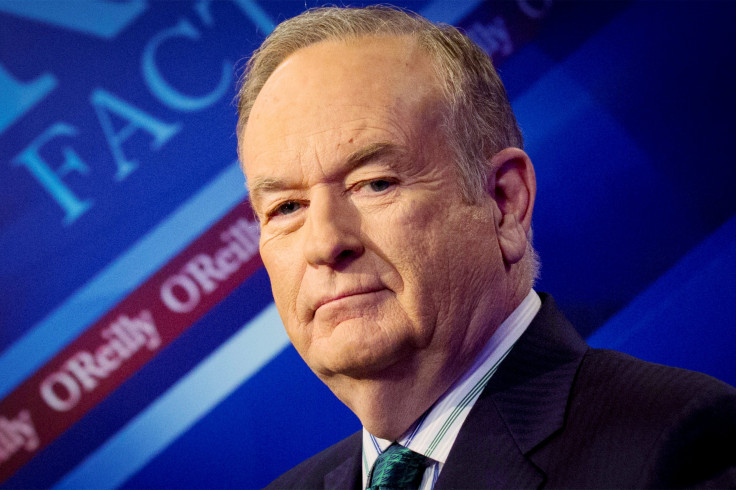 © Copyright IBTimes 2023. All rights reserved.
FOLLOW MORE IBT NEWS ON THE BELOW CHANNELS