Who Will Replace Bill O'Reilly On Fox News? Potential Hosts Explored
UPDATE: 3:29 p.m. EDT -- Fox News planned to move Tucker Carlson into Bill O'Reilly's 8 p.m. timeslot following the announcement that O'Reilly would not return to the network. The company decided O'Reilly would not return to his top-rated cable show following accusations of sexual harassment and other misconduct.
Original story -
Fox News announced Wednesday veteran host Bill O'Reilly would not return to the network following numerous allegations of sexual harassment and other misconduct. O'Reilly was away from his show on a "pre-planned" vacation when the announcement was made.
"After a thorough and careful review of the allegations, the Company and Bill O'Reilly have agreed that Bill O'Reilly will not be returning to the Fox News Channel," parent company 21st Century Fox said in a statement Wednesday.
Read: Full Timeline Of Bill O'Reilly's Sexual Harassment Allegations
The announcement came after six women accused O'Reilly, 67, of inappropriate behavior. A New York Times investigation published April 1 revealed O'Reilly and Fox News had settled with five women for a total of $13 million, while another woman recently came forward with allegations.
"The O'Reilly Factor" was the No. 1 cable news show in 2016 and the prominent anchor's role will likely be replaced as soon as possible. But who will take over for him? Possibilities are pure speculation at this point, but sources told CNN that there are multiple potential hosts who might be put into O'Reilly's time slot.
Jesse Watters, a correspondent for the network who had a regular spot on O'Reilly's show called "Watters' World," could be a possibility. The young host interviewed President Donald Trump in March. Other rumors speculated that Fox might take the opportunity to put a female host in the spot.
Those possibilities include Dana Perino, a co-host on Fox's evening show "The Five," as well as Laura Ingraham, a contributor to the network who hosts a radio show. Both women have appeared in the past as fill-ins for O'Reilly.
Other possibilities include Eric Bolling and Greg Gutfeld, both of whom appear alongside Perino on "The Five," or moving current host Tucker Carlson to the 8 p.m. timeslot.
In an internal memo from 21st Century Fox to employees at Fox, Rupert, Lachlan and James Murdoch assured employees that the loss of O'Reilly would not be a fatal blow to the company.
"By rating standards, Bill O'Reilly is one of the most accomplished TV personalities in the history of cable news. In fact, his success by any measure is indisputable," they wrote. "Fox News has demonstrated again and again the strength of its talent bench. We have full confidence that the network will continue to be a powerhouse in cable news."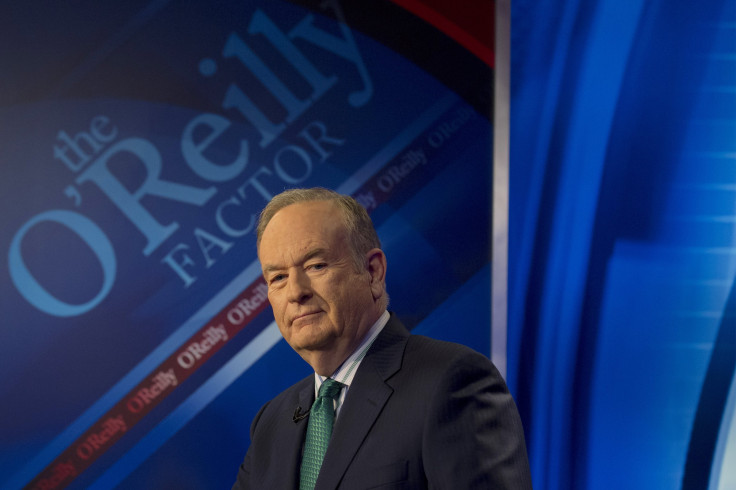 © Copyright IBTimes 2023. All rights reserved.