What Happens If The US Leaves The UN? Alabama Congressman Introduced Bill To End US Participation In World Body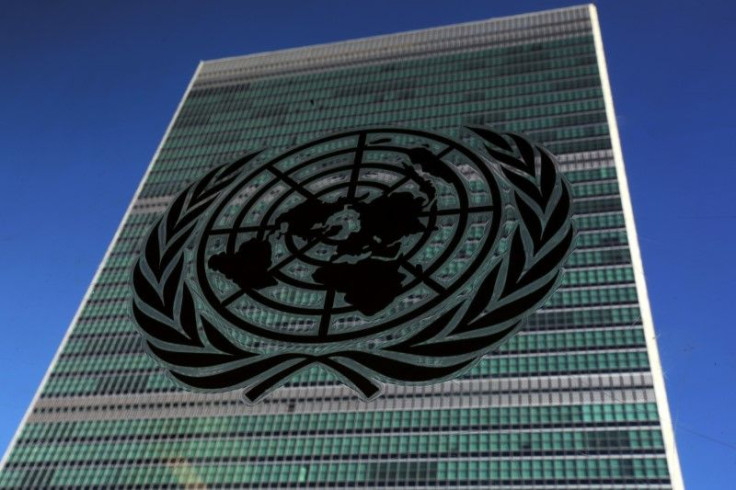 U.S. Rep. Mike Rogers, R-Ala., introduced a bill earlier this month that would end U.S. participation in the United Nations, his second try to end involvement in an organization established to promote international cooperation in the wake of World War II.
The American Sovereignty Restoration Act of 2017 would repeal the United Nations Participation Act of 1945 and related laws. It also likely would kick the body out of New York.
The U.S. provides at least 22 percent of the U.N. budget, a mandatory contribution of $8 billion and voluntary contributions to various agencies, with $3 billion earmarked for peacekeeping efforts, about 27 percent of that budget. U.S. withdrawal would be devastating to operations.
Rogers, who introduced a similar bill in 2015, called the U.N. agenda "dangerous" and called U.S. participation a "waste of taxpayer dollars." He often has referred to the organization as a "dictators club."
"Why should the American taxpayer bankroll an international organization that works against America's interests around the world?" he asked in June 2015.
"The time is now to restore and protect American sovereignty and get out of the United Nations."
The bill was sent to the House Foreign Affairs Committee.
President Donald Trump indicated in his inaugural address the United States could turn its back on the rest of the world, his so-called America first protectionist stance.
"From this day forward, it's going to be only America first. America first. Every decision on trade, on taxes, on immigration, on foreign affairs will be made to benefit American workers and American families," Trump said.
Anthony Banbury, a former U.S. National Security Council official and outgoing U.N. assistant secretary-general, said in a March New York Times op-ed the U.N. is plagued by mismanagement, an uncontrollable bureaucracy, wasteful spending and other ills.
Newly confirmed U.S. Ambassador to the U.N. Nikki Haley has said the world body does "more harm than good."
Adoption of Rogers bill would mean an end to U.S. participation in peacekeeping missions and bodies such as the World Health Organization.
In the waning days of the Obama administration, Congress passed, and President Barack Obama signed, an Authorities Act for the State Department. Among the provisions was the requirement that the U.S. Government Accountability Office compare the costs, strengths and limitations of U.N. peacekeeping operations compared to U.S.-led missions. A similar 2007 report determined U.N. missions were far less costly than U.S.-led operations, U.N. Dispatch reported.
Foreign Policy reported the U.N.'s approval rating among Americans was just 38 percent last April.
© Copyright IBTimes 2023. All rights reserved.