What Is Langya Virus? China Discovers New Potentially Deadly Disease
KEY POINTS
At least 35 people in China were infected with the novel Langya henipavirus, also known as LayV
LayV belongs to a family of potentially fatal viruses but has not yet caused any human deaths
It has been found in shrews, dogs and goats, but no human-to-human transmission has been reported
A new potentially fatal virus has been identified in China, and it has already infected dozens of people.
At least 35 people in the northeastern Chinese provinces of Shandong and Henan experienced an acute infection of the novel Langya henipavirus, also known as LayV, Taiwanese newspaper Taipei Times reported.
The Langya virus was first detected in the two provinces in late 2018, but it was only formally identified by scientists in a study published in the New England Journal of Medicine Thursday.
The virus belongs to the Paramyxoviridae family, a group of viruses that can infect humans and cause fatal diseases.
Nipah virus, a previously identified henipavirus, has a fatality rate of up to 75%, data provided by the World Health Organization showed.
There is currently no vaccine against any of the henipaviruses for humans, according to a report by the Independent.
LayV has not caused any human deaths so far, but the situation requires further monitoring, according to Chuang Jen-hsiang, the deputy director-general of Taiwan's Centers for Disease Control.
Among the LayV cases in China, most of whom were farmers, 26 were infected with just the Langya virus and no other pathogens, according to the recently published study. However, they developed symptoms such as fever, fatigue, a cough, loss of appetite, muscle pain, nausea, headache and vomiting.
Some of the cases also showed a decrease in white blood cells, low platelet count, liver failure and kidney failure.
Scientists believe that the virus is zoonotic, or is passed from animals to humans. Human-to-human transmission of the virus has not been reported, Chuang was cited as saying by Taiwan's state-owned Central News Agency.
People should still pay close attention to further updates about LayV as the CDC has yet to determine whether it can be transmitted among humans, according to Chuang.
Shrews might be a natural reservoir of the Langya henipavirus as the virus was found in 27% of shrew subjects that were part of a serological survey of domestic animals, the official said. LayV was also found in 2% and 5% of the tested goats and dogs, respectively.
Taiwan is now paying attention to the development of LayV following the infections in China.
The CDC will soon establish a standardized procedure for domestic laboratories to conduct genome sequencing and strengthen surveillance, Chuang said.
Taiwanese labs will also embark on establishing a standardized method for genome sequencing, which is expected to be completed within a week or so, the health official added.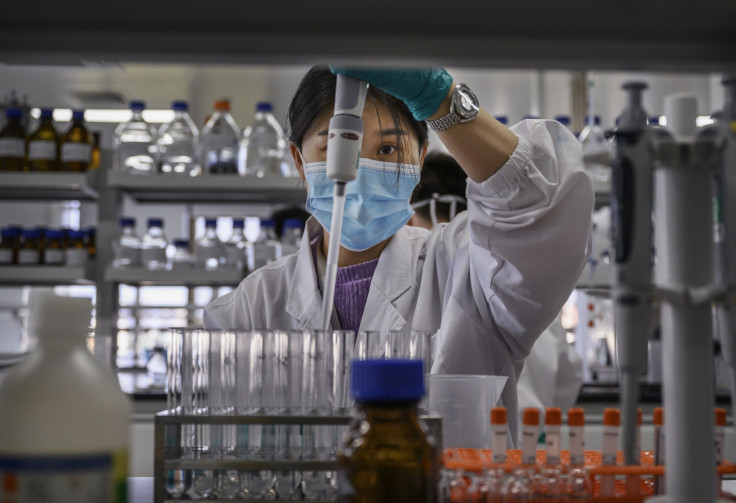 © Copyright IBTimes 2023. All rights reserved.