What Is Lassa Fever? UK Reports Cases For 1st Time In Over A Decade
KEY POINTS
Two people tested positive for Lassa fever in England
Another "probable" case has also been identified
Lassa fever can be contracted through contaminated food or items
Two people have tested positive for Lassa fever in England, authorities confirmed. This marks the first time the illness has been reported in the U.K. in more than a decade.
The U.K. Health Security Agency (UKHSA) this week announced that two people have tested positive for Lassa fever, while another "probable" case is also under investigation. All three are from one family and the cases can be linked to a "recent travel" to West Africa, the agency said.
One of them has already recovered, while the second person is set to receive care at the Royal Free London NHS Foundation Trust. The "probable" case is getting treatment at Bedfordshire Hospitals NHS Foundation Trust, UKHSA noted.
Before these cases, the U.K. has had eight "imported" cases of Lassa fever since 1980, with the last ones being in 2009.
"Cases of Lassa fever are rare in the U.K. and it does not spread easily between people," Dr. Susan Hopkins, the chief medical advisor at UKHSA, said in a news release, noting that the risk to the public is "very low."
"We are contacting the individuals who have had close contact with the cases prior to confirmation of their infection, to provide appropriate assessment, support and advice," she added.
There is "no evidence" so far that there is "onward transmission" from the cases, the agency said.
Lassa fever
Lassa fever is an animal-borne viral illness that is caused by the Lassa virus, the U.S. Centers for Disease Control and Prevention (CDC) explained. Discovered in 1969, the disease was named after a town in Nigeria where the cases first occurred. It is considered endemic in parts of West Africa, although its neighboring countries are also said to be at risk.
Humans can contract Lassa fever through food or household items that have been exposed to infected rats' urine or feces. For instance, one can get infected by eating contaminated food, inhaling particles contaminated with rodent excretions or through exposure to cuts or wounds.
Person-to-person transmission may also occur when someone gets exposed to an infected person's blood, secretions or excretions, the CDC noted. The agency, however, clarified that it is not transmitted via "casual contact" such as skin-to-skin contact without an exchange in bodily fluids.
Symptoms of the disease can occur within one to three weeks after contracting the virus. They include slight fever, weakness, headache and malaise for those with mild cases, which comprise about 80% of infections. However, others may experience more serious symptoms such as pain in the chest, facial swelling, tremors, hearing loss and repeated vomiting.
"Death may occur within two weeks after symptom onset due to multi-organ failure," the CDC said. "Approximately 15%-20% of patients hospitalized for Lassa fever die from the illness. However, only 1% of all Lassa virus infections result in death."
The most common complication linked to Lassa fever is deafness, with many experiencing permanent hearing loss, the CDC noted. In pregnant women, spontaneous abortion is also a risk.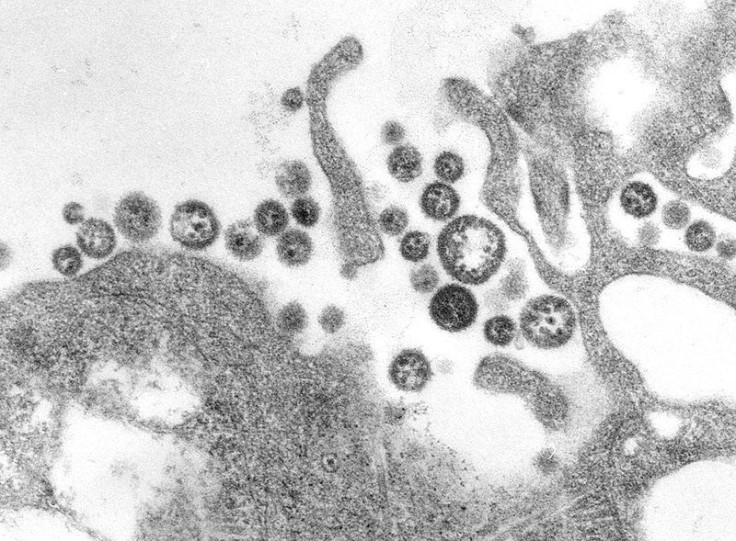 © Copyright IBTimes 2023. All rights reserved.