What Makes A Great Watch? 5 Features You Should Look For
Finding quality watches takes time and effort. You are after all, buying time.
This article uses affiliate links, which means if you purchase products through these links, we may earn a commission. Click here to see our
T&C
. For licensing please click
here
.
There's a lot to be said about wearing a good watch on your wrist. For such a small item, it helps complete a look, all while simultaneously sending off who you are to any person that glances at your timepiece. It may be subtle, but it tells people more about you than you would ever share in a casual conversation, and in the right time and place, that can make a world of difference.
But a watch is more than a fashion statement, nor is it just an accessory. If you think about it, the wristwatch is a status symbol, it's an investment; it can even be a legacy if you choose to pass it on. And by all accounts, it's something of an engineering marvel, with all of its minuscule parts that are meticulously assembled in order to create something that can accurately tell time.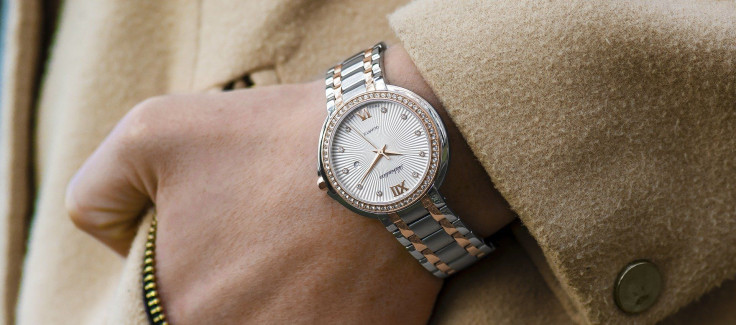 Unfortunately, not all watches are made equal. This is all due to the proliferation of mobile phones, and the eventual growth of the watch industry, bringing down costs and quality along with it. But that doesn't mean that today's watches are subpar, as there are still a lot of great timepieces to be found.
Here's a handy checklist of what to look for when setting out to find your next personal accessory:
1. Weight
Weight is a reliable measure of quality for watches. This is because a quality watch should feel like one, and not make you feel like you just put on a toy. Obviously, non-luxury watches may not feel like this, but at the very least, a quality watch should have some decent weight to it.
2. The Movement (or the Sweep)
Talk to anyone with knowledge about watches or read any watch review on the internet worth its salt, and we guarantee both cases will go on and on about "the sweep," or how high-end watches don't make that "tick-tock" sound one would usually expect. This is because while all watches technically make that ticking sound, higher-end, luxury watches simply have internal mechanisms that are so finely tuned that the ticks happen much faster, hence making a flawless sweep sound.
3. Watch Material
Perhaps one of the biggest factors that differentiate a subpar watch from a quality piece is the build quality, and the material it's made from. Stainless steel, for example, is the standard when it comes to cost-effective watches that don't sacrifice quality. Higher-end watches on the other hand, usually use ceramic and titanium.
You can get a lot of watches made from stainless steel without breaking the bank, but for our choice, we'd recommend Klasse14 watches. Designed by Mario Nobile, Klasse14 watches are made from customized 36MM stainless steel, secured by either a shark mesh strap, a silicone strap, rubber strap or true leather strap for maximum durability and flexibility. The watches itself feature Quartz analog movement for consistent accuracy, while the modern yet minimal design fits right in with today's fashion sensibilities. Choose from a variety of colors as well, from rose gold, to dark gold, classic black, gunmetal grey, and so much more.
It's what Klasse14 advocates for with their timepieces as well, guaranteeing that you enhance your style and yourself, and get a simple but functional watch to boot. You may view their online selection here.
4. Swiss Branding
Watchmakers in Switzerland have established themselves as one of the best in the world. Hence, you can never go wrong with buying a watch branded as Swiss-made.
This means that watches that are made and inspected in Switzerland will always have that trademark quality and reliability, and of our favorites in this category are the watches made by Craig Shelly Beverly Hills.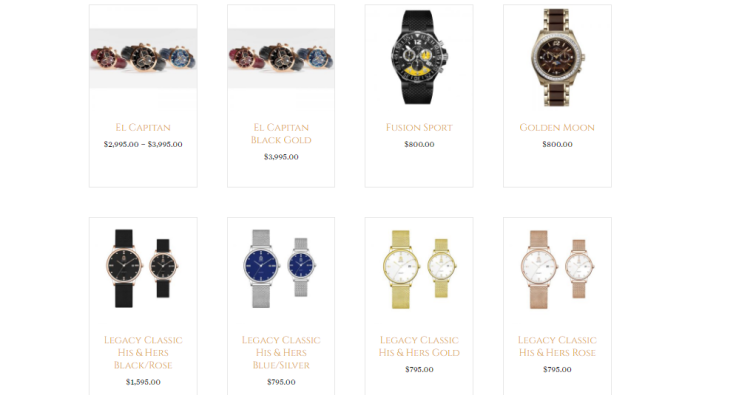 Swiss-crafted and then assembled in the U.S., this luxury watch brand started back in 1989 and is a homegrown brand that has since grown into a household name for its high quality and Swiss craftsmanship. There's really not much left to say about Craig Shelly's timepieces that haven't been said yet, as the exceptional quality just speaks for itself.
The El Capitan for example, is a top-shelf luxury piece that features 43MM stainless steel, a beveled sapphire crystal glass, a genuine leather belt, and Swiss chronograph movement paired with sapphire hands and markers. Mid-range pieces like the Legacy Classic, on the other hand, features stainless steel casing, a belt metal bracelet, gold plating and genuine Swiss movement. Oh, and did we mention, each purchase entitles you to a 3 night and 4-day vacation to an exotic destination? Both watches also come with a lifetime warranty.
This way, Craig Shelly guarantees your money gets you a luxury timepiece experience that will be a part of your legacy, no matter your price range may be.
What separates Craig Shelly from other luxury watch brands is their advocacy for social change. This is because the brand supports two causes: the Akshaya Patra Foundation and the Shriners Hospital for Children, meaning that you are guaranteed to be a part of positive change with every purchase. Your money helps underprivileged children all over the world, and you get a luxury watch in return.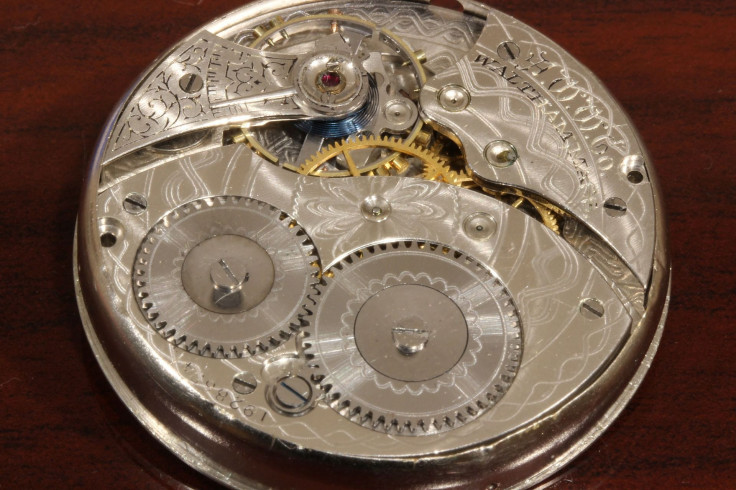 5. Accuracy
This one may be the most obvious factor of all, but a watch should be able to accurately tell time consistently. Quartz movement for example, such as the quality pieces from Klasse14, are kept accurate via a quartz crystal that is carefully cut. The most precise watches on the world, such as the top-shelf luxury timepieces from Craig Shelly and other high-end brands, are tested by the Official Swiss Chronometer Testing Institute, and as such, are accurate to within 10 seconds on a daily level. Then there are the mechanical watches, which run on either a manually-wound mainspring or a self-winding pendulum.
Now's the Time!
There you have it, five factors that you need to look out for when getting yourself a great watch that will stand the test of time, as well as a couple of recommendations from us when it comes to choosing a brand.
The bottom line is, watches are complex pieces of machinery that require precision and attention to detail when it comes to craftsmanship. Now that you know what makes a watch great, we hope you come away from this article more knowledgeable than watches than before.
At the end of the day, it comes down to your personal choices, and these factors are merely a guide. So take the time, and find yourself a piece (hopefully from our recommended websites) that you'll proudly wear on your wrist.
FOLLOW MORE IBT NEWS ON THE BELOW CHANNELS