What Is Voter Intimidation? How States Are Working To Prevent It At The Polls
From New York City to Beverly Hills, area police are out in force Tuesday morning to monitor the polls for voter intimidation.
In Hempstead Village, a community New York, police were already out at the polling stations.
"We will have extra personnel assigned throughout the day, we will have a lieutenant and a sergeant out there also checking the polling locations just to make sure there are no irregularities," Hempstead Village Police Chief Paul Johnson was quoted by the News 9 affiliate in The Bronx as saying.
The American Civil Liberties Union has information on what constitutes voter intimidation. Aggressive questioning about voter eligibility, posing as an election worker and harassment of non-English speakers were at the top of the list of examples.
The ACLU reminds voters that it is a federal crime to "intimidate, threaten, [or] coerce … any other person for the purpose of interfering with the right of [that] other person to vote or to vote as he may choose."
Police in Beverly Hills, Calif., also got an early start, announcing a "proactive approach" to community safety by closing off the city's iconic Rodeo Drive last week.
Intimidation is a particular concern in the battleground state of Michigan. Armed protestors entered the state capitol building in April, unnerving state legislators concerned about their safety. Some of those same men were arrested in October in a plot to kidnap Michigan Gov. Gretchen Whitmer, a Democrat and frequent target of President Donald Trump's ire.
Legislation that would ban guns on state capitol grounds has yet to make it to committee, though an overwhelming majority of the population support some form of restrictions.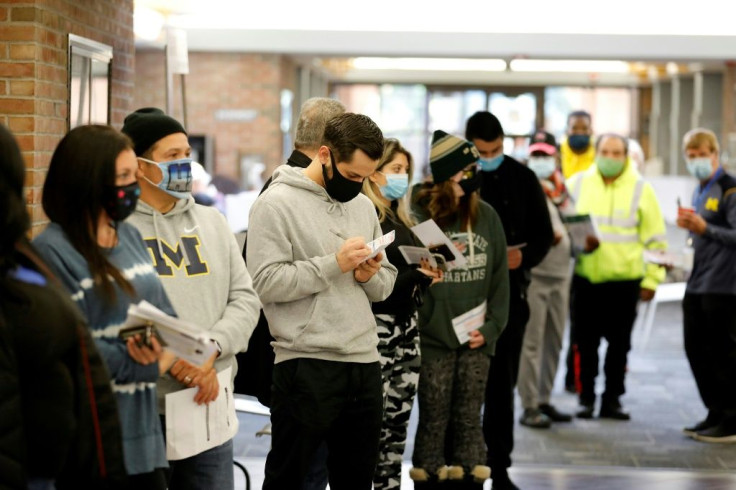 © Copyright IBTimes 2023. All rights reserved.