What Is World Youth Day 2016? 5 Fast Facts About Pope Francis' Catholic Mass In Poland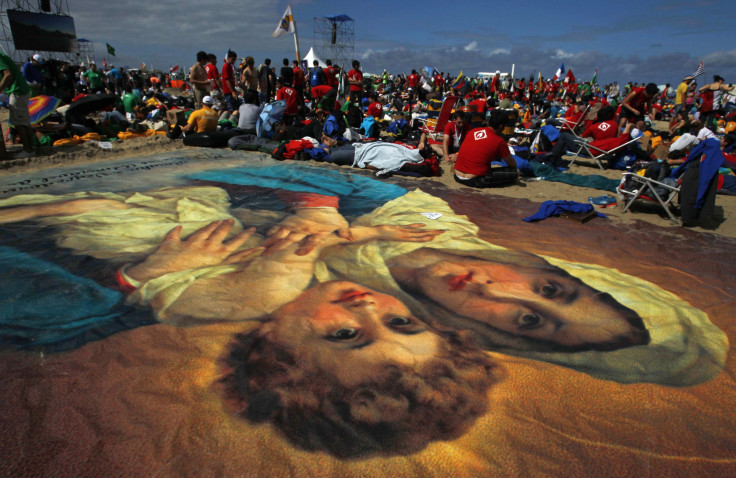 More than two million people from 187 countries will gather in southern Poland this week starting on Tuesday for World Youth Day, a thriennial gathering of Roman Catholics that celebrates the future of the church. It comes as Pope Francis has called for the church to recognize LGBT rights and take action on climate change, popular issues among young people.
The pontiff arrives Wednesday to celebrate mass in Kraków honoring World Youth Day 2016. "I look forward to meeting the young people from throughout the world gathered in Kraków and having the opportunity to meet the beloved Polish nation," Pope Francis said in a video greeting ahead of the event.
Events include morning prayers and afternoon music concerts. "WYD is open to all young people who want to take part in a festive encounter with their contemporaries centered on Jesus Christ. This event is an opportunity to experience in first person the universality of the Church; to share with the whole world the hope of many young people who want to commit themselves to Christ and others. World Youth Day is a unique way to deepen your faith and grow closer to Christ, by means of prayer and the sacraments, together with thousands of other young people who share your interests and ambitions," the website for the event states.
Hereare five fast facts to understand the event also known as Catholic Woodstock:
1. Pope John Paul II founded World Youth Day in 1985 and it soon became the world's largest gathering of people. The first celebration was held in Rome.
2. About 250,000 young Catholics from across the globe are expected to take part in activities in Poland this week culminating in a papal mass Sunday. About 40,000 Americans traveled to Kraków for the celebration.
3. World Youth Day is an effective recruiting tool for the Catholic Church. The Center for Applied Research in the Apostolate at Georgetown University in Washington, D.C, determined that one in seven men who were ordained to the priesthood in 2015 had attended a World Youth Day event.
4. Poland has more than 40,000 security personnel ready to protect Pope Francis, who arrives Wednesday.
5. The next World Youth Day will be held in 2019.
© Copyright IBTimes 2023. All rights reserved.
FOLLOW MORE IBT NEWS ON THE BELOW CHANNELS