What's Amber Heard Up To Now? One Year After Johnny Depp Domestic Violence Allegations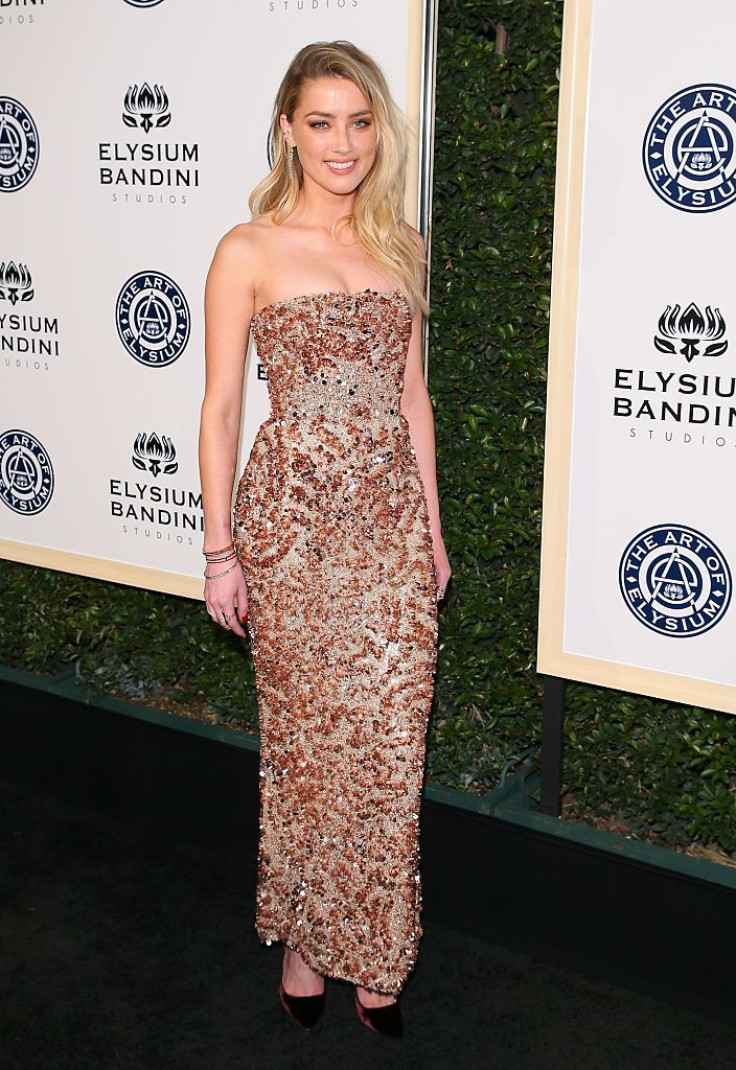 Amber Heard has come a long way one year after ending her marriage to Hollywood veteran Johnny Depp. Although the two went through a tumultuous divorce that resulted in several accusations against one another, they were eventually able to dissolve their marriage and move on.
Since her divorce, Heard has managed to find love once again in the form of South African billionaire Elon Musk. Known for being the founder of SpaceX, Tesla and several other business ventures, the two are rumored to have begun dating in July 2016.
News that the actress moved on from her husband came a few months after she first filed for divorce on May 25, 2016. Heard cited irreconcilable differences for the reason behind the end of their marriage.
On May 27, 2016, Heard obtained a restraining order against Depp, appearing in court with a bruise on her face and claiming that she was the victim of repeated domestic violence. By May 31 of that year, the actress was battling claims from Depp's lawyers accusing her of lying about being abused by their client.
Both LAPD officers and bodyguards of the couple denied seeing evidence of Heard being physically harmed by Depp. The bodyguards hinted that the actress was attempting to set up her husband at the time of the accusation after reportedly trying to cause a scene by yelling "stop hitting me" even though the "Pirates of the Caribbean" actor was standing at least 20 feet away from her.
While going through her high profile divorce, in July of that year, Heard was spotted at Musk's Miami bungalow with her sister, according to TMZ. Two weeks later, the actress reportedly joined Musk for dinner at his Los Angeles home and was also seen heading to his office for a visit. In turn, the creative mind behind Neuralink paid Heard several visits to her home.
Although Heard and Musk have known each other for years, they began to spend more time together in the summer of 2016. However, moving on wasn't an easy task for the actress who was reportedly hesitant to date Musk.
"Elon has been pursuing Amber... But she wouldn't go out with him for a long time," a source told Us Weekly. "She finally gave in," the insider revealed, adding that the billionaire also gifted the actress with a Tesla.
Heard and Musk eventually made things Instagram official with the actress sharing a photo of the two on April 23 having a romantic dinner. In the photo, Heard rested her arm on her beau's shoulder with his face turned away from the camera revealing a stain of lipstick on his cheek. "Cheeky," Heard captioned the picture.
Musk posted a similar photo. This time, Heard was looking away amused by something going on off camera. "Having moo moo at Moo Moo Gold Coast with @AmberHeard," he wrote.
In May, a source told People that the romance between the two was heating up. "Elon and Amber are already very serious about each other," the insider told the publication.
"She spends a lot of time at his house and is very comfortable there. Amber's also gotten to know his kids and spends time with them as well," the source said.
Aside from her love life, Heard has some things to look forward to, like her role in the upcoming "Justice League" and "Aquaman" films alongside Jason Momoa.
In the films, the actress will play Mera who is the queen of Atlantis and Aquaman's love interest. The "Aquaman" movie began filming in May and the actress teased fans further by sharing a photo of herself on Instagram, training for her upcoming role.
Even though there is still some time before Heard's films premiere, from the looks of her Instagram account, it is clear that the actress is hard at work training for role.
"Justice League" is set to be released on Nov. 17 and "Aquaman" is scheduled to hit theaters on Dec. 21, 2018.
© Copyright IBTimes 2023. All rights reserved.