What's Going On With 'Dance Moms'? Everything We Know About The New Season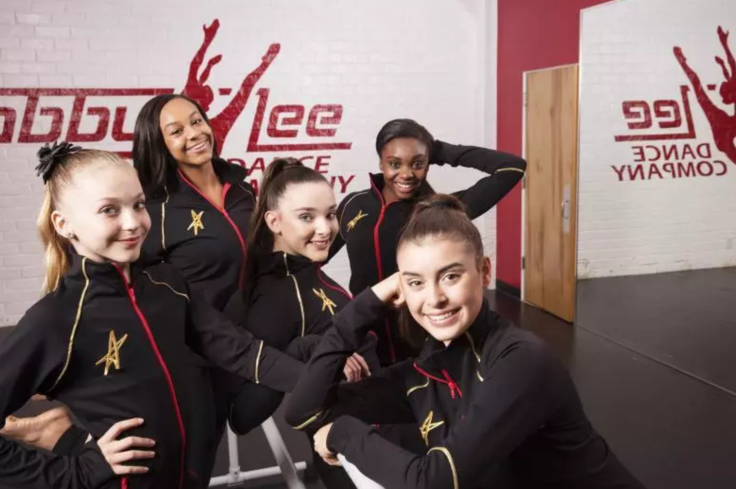 "Dance Moms" underwent huge changes during filming for Season 7B, but viewers won't get to see all of those shifts at the kickoff of the new installment. The Lifetime cast has wrapped on the latest episodes, but that doesn't mean there are not still big things happening behind-the-scenes. Here is everything we know about the new episodes of "Dance Moms" so far:
A Slow Start
Things will be normal at the start of Season 7B. Filmed in February, the premiere will show the girls performing a court-themed routine (no doubt connected to coach Abby Lee Miller's legal trouble). After two episodes of normalcy, ALDC alum Chloe Lukasiak will make a cameo with her new team, Murrieta Dance Project. The week after the competition will be when things start getting interesting and viewers will see guest choreographers step in for Abby.
READ: When Does "Dance Moms" Return? We Have A Few Clues
New Teams, New Drama
After weeks of being MIA for filming in favor of traveling and attending fan meet and greets, Abby returned to the show in mid March only to find an assembly of upset co-stars. At Devotion 2 Dance's competition in Riverside, California, on March 18, several of Abby's elite students boycotted the event. Mini dancers Elliana Walmsley, Lilliana Ketchman and Maesi Caes still performed and it also marked the second appearance from Chloe.
The following week, Chloe revealed a new team, called The Irreplaceables, comprised of Abby's students Kendall Vertes, Kalani Hilliker, Nia Sioux and Camryn Bridges. "An end of an era, the beginning of our future," Nia's mother, Holly Frazier, explained of the photo.
While several of Abby's students left her studio in favor of dancing with Chloe, Brynn Rumfallo and the minis remained.
Abby's Exit
Following her extended absence and her longtime students leave from the ALDC, Abby announced she was leaving the Lifetime series in late March. Abby claimed that she was treated "like dirt" during production and called her departure a "long time coming." Abby was soon after replaced by "Dancing With the Stars" alum Cheryl Burke.
While Abby is due to serve one year and one day in prison for fraud in the coming months, she has shared plans to continue with the reality TV circuit.
More Positivity
Burke said she took on her new role wanting to enforce a more positive learning environment than her predecessor. "I just want the girls to have a positive experience coming out of this show," said told E! Online. "A lot of the girls I feel have been traumatized by the past and I just want them to know it's all about positive reinforcement, but I am still strict. I'm not going to let anything swing by, but it's been a roller coaster ride in such a short amount of time to be honest."
A Strong Finale
Spoilers for the show indicate that following Abby's exit, her former students initially struggled to take home big wins at the weekly competitions. However, it didn't remain that way.
The first competition with Burke at the helm in April resulted in her students taking fifth overall for their group routine. Things picked up later that same month when the group performed a witch theme number entitled "The Coven." The dance is said to have earned them first-place. Their winning streak continued that following week with another first-place win for their number "Survivor."
© Copyright IBTimes 2023. All rights reserved.