What's New On 'Apex Legends' Season 6
KEY POINTS
Rampart, Boosted Season Pass and a makeover to World's Edge will highlight Season 6 of "Apex Legends"
Rampart will make her debut as a loudmouth expert modder with the "ballistics to back it up"
The Apex Legends map will be revamped with a new Launch Site, Countdown Facility and a dismantled train
Respawn Games is set to unveil Season 6 of "Apex Legends" on August 18 and just like any other updates, will introduce a ton of new features, a heavy artillery Legend and a Boosted Battle Pass.
It's no secret that Rampart will be coming to "Apex Legends." She is described to be an "expert modder" who made a name for herself in underground fights, "talks big and has the ballistics to back it up."
Rampart made her initial peep earlier this month with followers also noticing the massive gun that she's carrying. Among other things, Ramya Parekh is known for her weapon crafting abilities; this too came as a signal for Season 6's to enable players to, well, craft weapons by gathering materials around World's Edge to "build something better," IGN reported.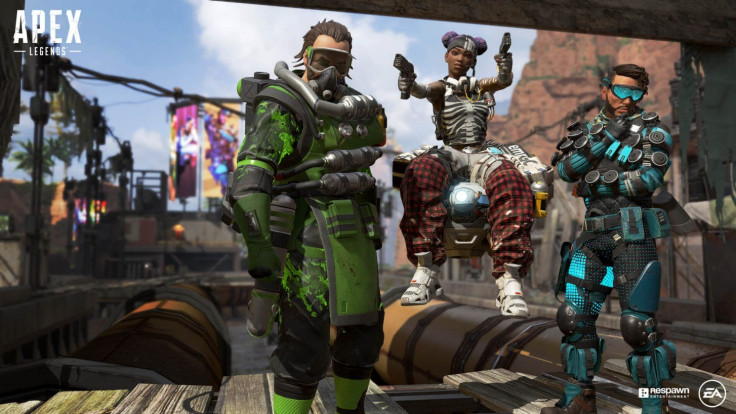 In addition to her new ability, "long-established" rumors also proved true when Rampart was previously hinted as a turret-based Legends that deals huge amounts of damage. Come Season 6, Rampart will sport Amped Cover as her Tactical Ability that allows her to build a "crouch-over wall" that deploys a full-cover amped wall that blocks incoming shots while amplifying outgoing shots.
Her Passive Ability, Modded Loader, gives Rampart increased magazine capacity and faster reloading time, while her Ultimate Ability is called Emplaced Minigun. This is where Rampart places "Shiela" on the ground "for anyone to use," added IGN.
World's Edge will also be revamped when update 1.43 rolls out. There will be a new Launch Site, while the Drill Site will be replaced with the Countdown Facility. The train has stopped, too, and has been dismantled and scattered around the map to give players more defensive positions and loot opportunities.
A new weapon – the Volt SMG – will make its debut. MSN said the energy sub-machine gun "that packs a punch" will fire blue tracers that "prioritizes accuracy and range over fire rate and time to kill." A Boosted Season Pass on the other hand will feature more than 100 exclusive items, including Legendary skins, Apex Packs and Holo-Sprays.
Apex Legends Season 6 will make its way on August 18 for most regions starting at 1:00 a.m. EDT and 10:00 p.m. PDT.
© Copyright IBTimes 2023. All rights reserved.