When Is The First Day Of Spring 2016? Temperatures And Weather Forecasts For Vernal Equinox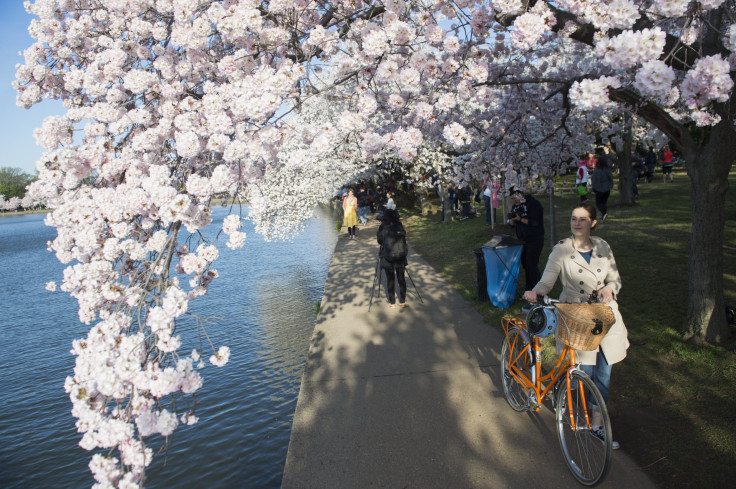 Mark your calendars and get ready to put away your winter coat, the first day of spring arrives March 20, the date of the vernal equinox. Sunshine and warmer weather have already started to hit many states this month.
The spring equinox officially arrives that Sunday at 12:30 a.m. EDT. Astronomically, the equinox March 20 signals spring's beginning in the Northern Hemisphere, while in the Southern Hemisphere it marks first day of fall. It occurs when the sun crosses the celestial equator on its apparent way north along the ecliptic. The word equinox stems from the Latin words meaning "equal" and "night."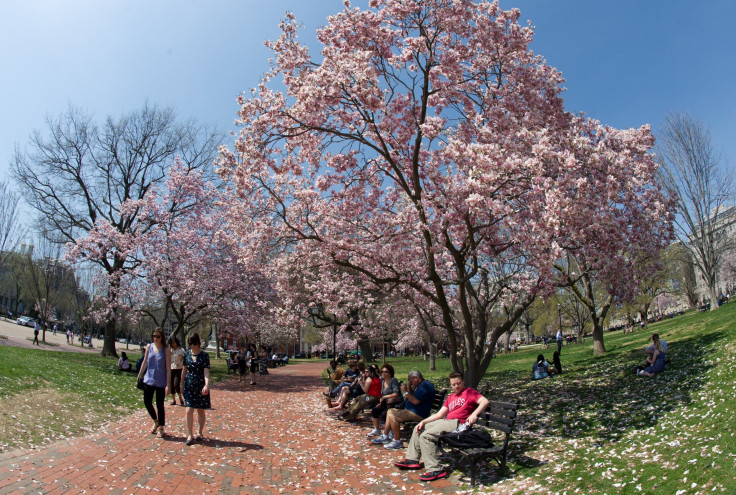 The weeks leading up to the official first day of spring had many Americans feeling optimistic that the days of torrential snowstorms and blustery winds were far behind them. New Yorkers experienced sunny skies and a high of 75 degrees March 9 and 10; however, the forecast for the week beginning March 14 was predicted to be much more gloomy, with rain showers and temperatures in the lower 60s. For New York, the first day of spring was predicted to have a temperature of 49 degrees and rain.
In Chicago, the weather was all over the place heading into spring, with temperatures ranging from 72 to 51 degrees from March 7 to 11. The Windy City was expected to have a temperature of 47 degrees on the first day of spring. In Dallas, the temperature was predicted to be 69 degrees and sunny March 20, while residents in Los Angeles were predicted to experience a 71-degree day.
For those looking forward to the summer season, the official first day of summer is June 1. The first day of autumn falls on Sept. 1, while winter officially begins Dec. 1.
© Copyright IBTimes 2023. All rights reserved.
FOLLOW MORE IBT NEWS ON THE BELOW CHANNELS