Record 140 Million Expected To Fly In US During Spring 2016, Trade Body Says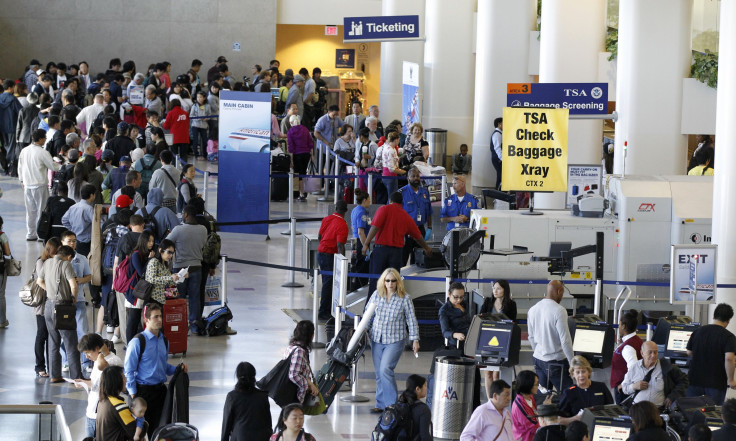 Some 140 million people are expected to fly in the United States in March and April 2016, the highest ever number of fliers in the country, according to U.S. aviation trade body, Airlines for America (A4A). The number, amounting to about 2.3 million passengers every day, exceeds the 2015 high point by 3 percent, or an increase of 63,000 passengers a day.
The number mentioned by A4A also includes over 17 million fliers on international routes, averaging to about 285,000 daily. Airlines are increasing the number of seats to keep up with the expected rise in demand, according to the A4A statement released Wednesday.
"The continued growth in passenger volumes can be attributed to the accessibility and affordability of air travel today," John Heimlich, A4A vice president and chief economist, said in the statement. "To meet the extra demand, airlines are deploying new and larger aircraft on many routes."
The 10 airlines mentioned in the report also took delivery of 388 new aircraft in 2015, and at the end of the year, had placed $86 billion worth of orders for aircraft to be delivered in 2016 and later, including about 350 planes in 2016.
Average fares during 2015 were 5.1 percent lower than in 2014, at least partly due to lower oil prices. However, operating revenues of top 10 publicly traded U.S. airlines were flat due to a 4.4 percent increase in traffic, and their combined pre-tax earnings were $23.2 billion, the report said. The figure meant an industry margin of 14.6 percent for 2015, more than double the 6 percent during 2014.
Over the past five years, the U.S. airline industry made a pre-tax profit of about 5 percent, substantially lower than the 13.8 percent average of the S&P 500 during the same period.
Airlines also reduced their debt burden by $8 billion through 2015, and the combined debt of the 10 carriers now is less than a third of operating revenues, down from 45 percent in 2010, A4A said.
© Copyright IBTimes 2022. All rights reserved.
FOLLOW MORE IBT NEWS ON THE BELOW CHANNELS