When Is 'Greenhouse Academy' Season 3 Coming Out? Release Date Revealed
After over a year and a half of waiting, the wait for "Greenhouse Academy" Season 3 is almost over! The release date has been revealed, and the show is coming back very, very soon.
Based on the Israeli series "The Greenhouse," the Netflix tween drama follows a brother and sister duo as they enroll in a new boarding school and navigate romance, new friends, enemies and some major mysteries.
The show's cast includes Ariel Mortman (Hayley), Finn Roberts (Alex), Chris O'Neal (Daniel), Dallas Hart (Leo), Cinthya Carmona (Sophie), BJ Mitchell (Parker) and Benjamin Papac (Max).
On Wednesday, Netflix revealed what "Greenhouse Academy" fans have been waiting to find out since Season 2 released on Feb. 14 of last year: When will Season 3 come out?
The answer? In just over a month!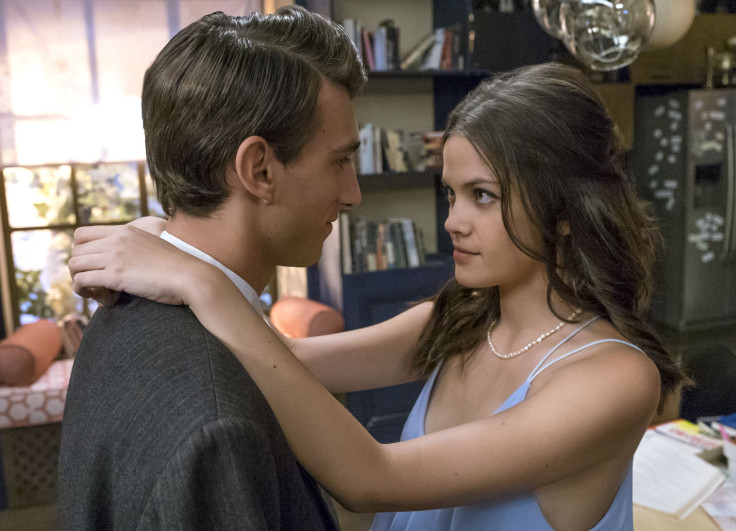 The boarding school drama returns on Oct. 25 with all-new episodes, and the show's Instagram hyped fans up about it with a few photos of the Season 3 cast, along with the caption, "EAGLES and RAVENS!!! Get ready to come back to the #GreenhouseAcademy on OCTOBER 25!!"
While an episode count for the new season hasn't been shared yet, the first two seasons each had 12, so it's likely the third season will have a similar total. Although, IMDb does currently show Season 3 as having eight episodes, but the information on the online database isn't always up-to-date.
Whether it's eight episodes, 12 or any other number, at least fans now know when the Netflix show will be back and when they'll finally get answers to the cliffhangers they were left on at the end of Season 2.
The most important cliffhanger being: Who is at Hayley's door? Is it Leo or Daniel? Or, perhaps, is it someone else altogether?
Fans will just have to wait until Oct. 25 to learn the answer to that one.
© Copyright IBTimes 2023. All rights reserved.