When And How To Watch Season 2 Of 'Hemlock Grove' On Netflix; 10 Episode Synopsis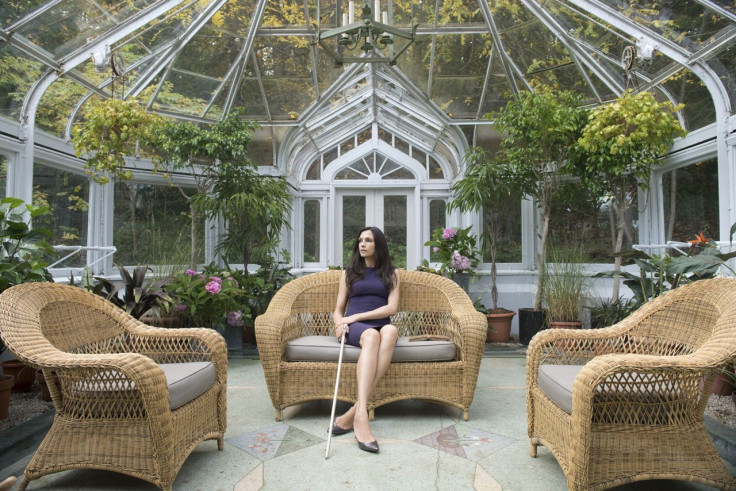 Brace yourself, Netflix viewers –Season 2 of the streaming service's chilling drama, "Hemlock Grove," was made available at 12 a.m. Pacific time/ 3 a.m. Eastern time on Friday, July 11. Initially a novel by Brian McGreevy, the haunting story of murder in a small Pennsylvania town was adapted for TV and released by Netflix on April 19, 2013. Now over a year later, fans can finally find out what happened to the Godfrey's and the town's werewolf, Peter Rumancek.
Netflix is not only available on TV's (with a smart TV or Netflix streaming device like Roku, Wii, Xbox), but users can watch their favorite shows from their computer, mobile device or tablet. However in order to access "Hemlock Grove" and other shows or movies, fans must have a Netflix account. For $7.99 a month you can have unlimited access to the streaming service, or you can test it out with a 30-day free trial.
The second season is currently available for streaming, and we've got the synopsis list for all 10 episodes:
Season 2 episode 1 "Blood Pressure": "Peter returns to Hemlock Grove in search of money to afford a lawyer for Lynda while Roman tries to satiate his newly found appetite."
Season 2 episode 2 "Gone Sis": "Roman invites an outsider to be his guest. Destiny attempts to bring clarity to Peter's dreams. Olivia grows frustrated adapting to her ailments."
Season 2 episode 3 "Luna Rea": "Peter explores the scene of his haunted premonitions. Meanwhile, Olivia demands exclusivity from Norman at all costs."
Season 2 episode 4 "Bodily Fluids": "Roman's hunger tempts him beyond his self-control. New evidence arises in the search for Shelley. Peter comes to the aid of a child in need."
Season 2 episode 5 "Hemlock Diego's Policy Player's Dream Book": "Miranda and Roman seek medical advice. Peter and Destiny must find a new way of helping Lynda when her attorney informs them the case is hopeless."
Season 2 episode 6 "Such Dire Stuff": "Roman undertakes his first treatment with Dr. Pryce; Norman sets up a rendezvous with a beloved relative he thought was lost forever."
Season 2 episode 7 "Lost Generation": "A family reunion unfolds with layers of typical Godfrey dysfunction. Peter and Roman's quest to save lives forces them to reveal their true natures."
Season 2 episode 8 "Unicorn": "Roman tells Norman the truth about their family. Olivia's rehabilitation takes an unexpected turn. Destiny discovers what the murderers are plotting."
Season 2 episode 9 "Tinytypes": "While Peter undergoes questioning, Roman proceeds with his final transfusion. An unexpected alliance forms when a threat to Olivia's life is revealed."
Season 2 episode 10 "Demons and the Dogstar": "Peter recuperates at home. At the White Tower, Roman takes care of unfinished business and Norman has a final confrontation with Olivia."
Will you be watching Season 2 of "Hemlock Grove"? Will you binge watch or pace yourself? Let us know in the comments section!
© Copyright IBTimes 2023. All rights reserved.