'Hemlock Grove' Season 2 Stars Discuss New Character, Peter And Roman Relationship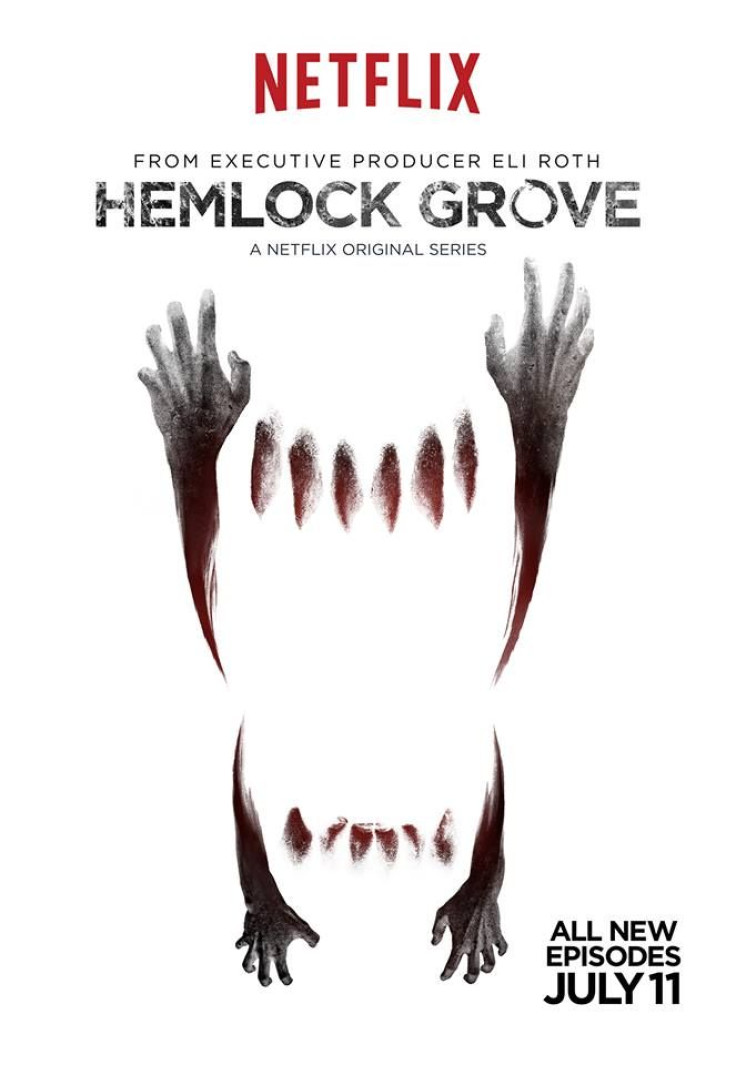 Tricia Miller on "Orange Is the New Black" Season 1 might be dead … but Madeline Brewer is alive and ready for a haunting new role on Netflix's "Hemlock Grove."
In early October it was announced that the 23-year-old actress would be joining Season 2 of the streaming service's dark drama. Little information has been released on her addition to the cast, but Madeline Brewer and "Hemlock" star Landon Liboiron opened up while at the 2014 ATX Television Festival in Austin, Texas. The duo discussed her exciting new role and what it means for Peter Rumancek (Liboiron) and Roman Godfrey (Bill Skarsgård) when Season 2 premieres July 11.
Brewer's character is Miranda, and she's new not only to the show "Hemlock Grove," but also the town.
"She's just making her way out to L.A. to go do her thing; and her car breaks down because 'Hemlock Grove' is weird and weird supernatural craziness happens there," she joked of the upcoming drama. "She gets kind of stuck and meets these two lovely gentleman [Roman and Peter]."
After the whole Roman, Peter, Letha debacle of Season 1, it's easy to assume that Miranda will become entangled in a love triangle with the two Hemlock teens. However, Brewer and Liboiron teased that the relationship is "definitely different" from the one that Letha shared with the boys.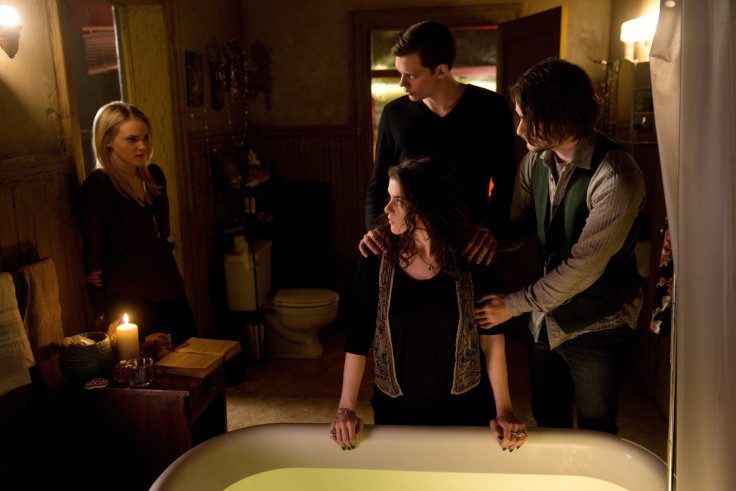 "I wouldn't call it a love triangle," Landon Liboiron told reporters at ATX.
"Miranda falls in love with both of them for very different reasons," Madeline Brewer continued. "They they all kind of come together."
Season 2 will find Peter and Roman in a pretty bad place. According to Liboiron, "they're really, really depressing at the beginning." But Madeline's character will turn that all around, becoming a "beacon of light" for the two estranged friends.
"When she gets stuck in town she sort of becomes this little piece of joy in both their lives," he explained of Miranda. "It's not even like a romance thing, it's more like they needed someone like [Miranda] to just help them be happy again. She eventually brings them back into each other's orbit."
So, does that mean Madeline Brewer is safe when so many other "Hemlock Grove" characters haven't been so lucky? Getting killed off the show is definitely something that the actress has been worried about – especially after "Orange Is The New Black."
"Actually on 'Orange Is The New Black,' my mom, when she knew I was going into work, she would joke like 'don't get killed today. Don't get shanked,'" Brewer laughed. "Next thing we know I have an email from Jenji Kohan and we're both like, 'what's happening?'"
For those that aren't familiar with Brewer's "Orange Is The New Black" character, Tricia Miller was one of the youngest inmates at Litchfield Penitentiary. Imprisoned for theft (although she kept a journal of her stolen items so she could everyone back), Tricia ultimately ended up dying from a drug overdose in Season 1.
"On 'Hemlock Grove,' I was like, 'Please, can I not die this time?'" she continued. "There were definitely many instances in where I was like, 'they're doing it. They're killing her. She's gone' … but that may or may not happen."
You can watch the entire Season 2 of "Hemlock Grove" when it hits Netflix on July 11 at 12:00 am PDT.
© Copyright IBTimes 2023. All rights reserved.
FOLLOW MORE IBT NEWS ON THE BELOW CHANNELS