Where Is Barron Trump? President's Son Moving To Washington D.C. To Attend A 'Good School'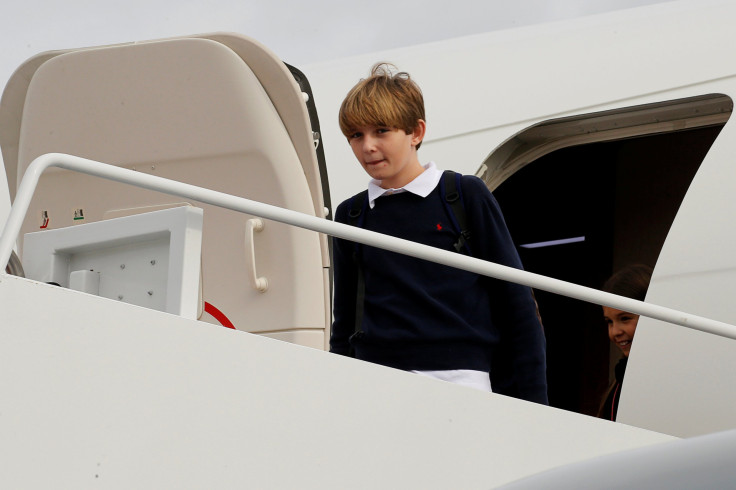 President Donald Trump confirmed his wife Melania Trump and youngest son Barron Trump are set to move to Washington D.C. to live with him in the White House soon after Barron finishes his academic session.
In an interview with Bloomberg, Trump was asked whether he thought the White House was a good place for his son to live in and whether his wife and son were shifting base permanently. He replied, "Yeah, they're — they're already set. In fact, we just got him into a good school."
There has been a lot of speculation over where the first son will be attending school but an attempt by Bloomberg to get the president to drop a hint was met with a firm "I won't tell you."
Read: Donald Trump's Youngest Son Barron Planning Sleepovers At The White House
Barron and Melania remained at the Trump Tower in New York City following Trump's inauguration and move to the White House. The main reason given behind the decision was to not disrupt Barron's academic year at the Columbia Grammar and Preparatory School in Manhattan's Upper West Side.
Trump, however, clarified he sees his wife and son regularly when they visit the White House on weekends or join him at his Palm Beach, Florida estate Mar-a-Lago. When asked whether he missed his son, Trump said, "I do. Well, they come down on the weekends. She just left. She's coming back down later."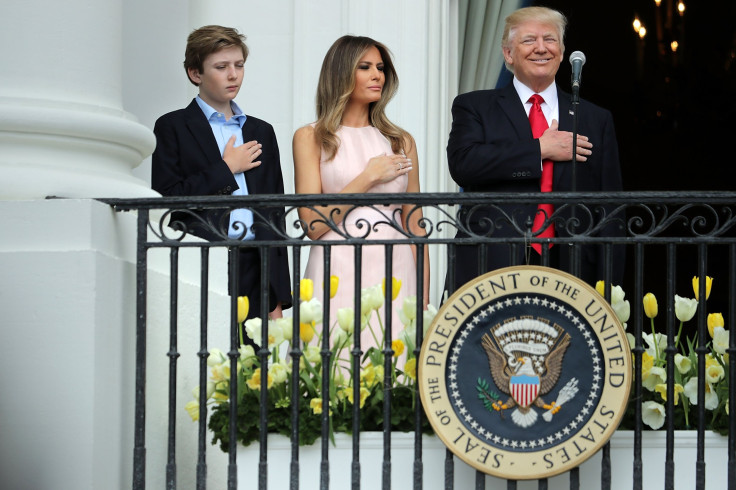 The 11-year-old is expected to move to Washington D.C. this month, according to numerous reports, and it seems like he is excited to be living at the White House. The New York Daily News reported the first son already has plans to host his friends for sleepovers once he moves to the district.
"Barron has been asking some of his school friends to come visit him in the White House. He has said to his parents, 'I hope there are bedrooms for my friends to come visit,'" a source told the publication, talking about the first son who has his own wing in the Trump Tower.
"Kids at his school are already planning sleepovers," the source added at the time.
The young Trump has been spotted at the White House on a number of occasions, like the annual White House Easter Egg Roll. He was also seen sporting what looked like the full kit of English soccer club Arsenal on the grounds of the White House as he put his skills to use.
According to players from Washington D.C.-based soccer club D.C. United who met Barron at the White House recently, the first son takes great interest in the sport.
"He was very knowledgeable about soccer, knew about D.C. United and was interested to know more," team forward Patrick Mullins said of Barron, as reported by Washington Post. "Little kid to have a passion for the game and to be knowledgeable and have a conversation with us, it makes me feel good about kids growing up playing the game."
© Copyright IBTimes 2023. All rights reserved.