Where COVID-19 Vaccines, Masks Are Required: Full List Of New Mandates
With the Delta variant of COVID-19 driving a huge surge of infections around the United States and new science suggesting those vaccinated against the virus can still carry and spread it to others, a new slew of mask and vaccine mandates are being enacted in areas where transmission of the virus is high.
Following the change in CDC guidance this week, which suggested that those who have become fully vaccinated against the virus once again resume wearing masks indoors, many efforts have been mobilized to either require masks or vaccines in an effort to once again set the United States on a path to keep the virus at bay. From entertainment venues, retail settings and offices, here is where people may expect to start seeing new requirements:
Walmart:
Not only has Walmart reinstated a mask use policy for their employees, stating that in area with higher transmission and infection rates employees would have to resume wearing a mask in their stores, but they have also started working to get more of their employees vaccinated as well. In addition to incentivizing employees to be vaccinated with a promised payment of $150 if they get the jab, they are also requiring it amongst more senior staff members by October.
In a memo obtained by CNBC, the company announced that all corporate staff and management-level employees, including home office associates, market, regional and divisional employees who work in multiple facilities, must be vaccinated against COVID-19.
As of publication, the retailer has not reinstated mask mandates in stores for customers.
Apple:
Customers and staff in several Apple stores around the United States are now required to wear masks, regardless of their vaccination status. The company's policy went into effect on Thursday, July 29.
Disney Parks:
Following the new CDC guidelines, Disney World in Florida and Disneyland in California reversed their previous policies allowing guests to remove masks in enclosed spaces if they were vaccinated. Now, regardless of vaccination status, all guests 2 and up must resume using masks when "entering and throughout many attractions and in enclosed transportation vehicles, including shuttles and buses." In outdoor common areas, facial coverings remain optional.
That decision also came on the heels of the Florida park being caught in the crosshairs as the entire Orlando area faces what has been referred to as a COVID crisis, with a surge in cases throughout Orange County.
Disney is also requiring all salaried and non-union hourly employees in the United States to be fully vaccinated against the virus by the end of September as well. Employees who are still working from home will need proof of vaccination before returning to parks or offices, CNBC reported.
Shake Shack:
Customers who want to eat at Shake Shack and other restaurants in the Union Square Hospitality Group will need to rethink their stance on the COVID-19 vaccine if they want to head indoors. Danny Meyer, the CEO, announced that both employees and customers would need to show proof of vaccination status in order to be indoors at restaurants.
Broadway:
Broadway, which is expected to finally make its big return with shows in New York in September, will be requiring proof of vaccination for audiences at performances. In an announcement Friday, the Broadway League revealed that all 41 Broadway theaters will require audience members, performers, backstage crew and theater staff to be fully vaccinated, at least through October, with further guidance to come later depending on cases.
Young children or those with medical conditions or religious beliefs which prevent them from getting vaccinated will need proof of a negative COVID-19 test in order to attend a performance, All audiences will still be required to mask up, regardless of vaccination status, unless in designated areas for eating and drinking.
The same vaccination policy will also apply at the Metropolitan Opera and Carnegie Hall as well, according to CNBC.
Michigan Medicine:
Those employed by the Michigan Medicine system are required to get vaccinated. It comes on the heels of the University of Michigan system requiring all students at its three campuses to be vaccinated by the start of the fall semester.
While masks and vaccines are being mandated in certain areas, some states have quickly acted against recommendations. Florida Governor Ron DeSantis has signed an executive order making masking optional in schools, stating that the federal government had "no right to tell parents that in order for their kids to attend school in person, they must be forced to wear a mask all day, every day." Texas Governor Greg Abbott also signed an executive order prohibiting mask mandates or vaccine requirements from anyone statewide.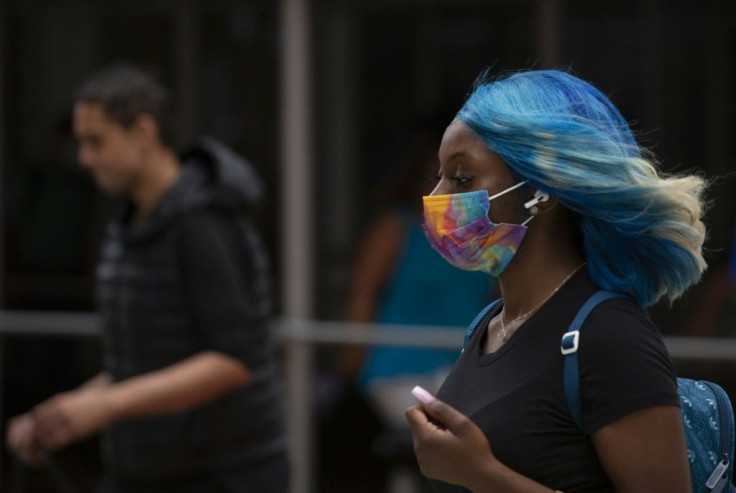 © Copyright IBTimes 2023. All rights reserved.