Where Did Lady Gaga Get Her Stage Name? 10 Other Surprising Stage Names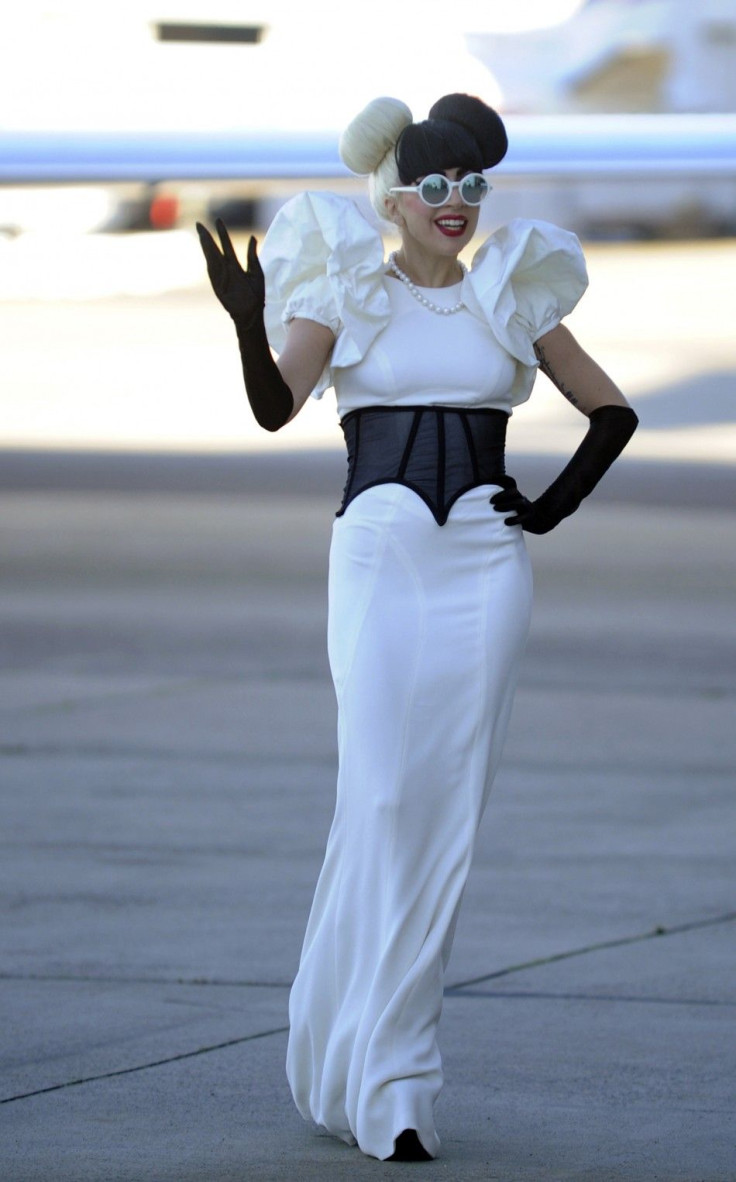 Lady Gaga, born Stefani Joanne Angelina Germanotta, has become an international pop music and fashion icon, but where did Mother Monster get her stage name?
In Flybe Magazine May/June 2010, Lady Gaga told a reporter that her ex-boyfriend and former music producer, Rob Fusari, first called her Gaga.
He started to call me GaGa when I'd come into the studio. When we were getting ready to really start performing, I decided that I'd been playing under my real name for so long I wanted a new way to reinvent myself. So I said, what about Lady GaGa, because Gaga is sort of crazy and Lady has such connotations, she told the magazine.
While this story might seem plausible, the details are inconsistent in different stories.
In 2010, Fusari sued Gaga for $30.5 million claiming he invented her stage name and discovered her talent. He also believed he should be entitled to monetary compensation and royalties for helping write some of her most popular songs.
During the suit Fusari claimed that he called Mother Monster Radio Gaga, because her voice reminded him of the harmonies of Freddie Mercury, lead singer of Queen. He claimed that he would sing Queen's popular song Radio Ga Ga every time she entered the studio.
One day when Fusari addressed a cell phone text to Germanotta under the moniker 'Radio Gaga' his cell phone's spell check converted 'Radio' to 'Lady'. Germanotta loved it, and 'Lady Gaga' was born, the legal papers in the lawsuit stated. Fusari dropped the lawsuit in 2010.
However, The New York Post has found that the story was made up and that the name, Lady Gaga, was actually invented in a marketing meeting.
While Lady Gaga might be a strange stage name for Stefani Germanotta, there are a number of artists who have even more bizarre stage names. Here are the top ten most surprising stage names.
10. Calvin Cordozar Broadus, Jr. is Snopp Dogg's real name.
9. David Robert Hayward Stenton Jones is David Bowie's real name.
8. Farrokh Bulsara is Freddie Mercury's real name.
7. Georgious Kyriacos Panayitou is George Michael's real name.
6. Isabel Mebarak Ripoll is Shakira's rela name.
5. James Newell Osterberg, Jr. is Iggy Pop's real name.
4. John Francis Bongiovi is Jon Bon Jovi's real name.
3. Katheryn Elizabeth Hudson is Katy Perry's real name.
2. Reginald Kenneth Dwight is Elton John's real name.
1. Stevland Hardaway Judkins is Stevie Wonder's real name.
© Copyright IBTimes 2023. All rights reserved.