Where Is Elizabeth Thomas? Tennessee Student Believed To Be Kidnapped By Teacher Tad Cummins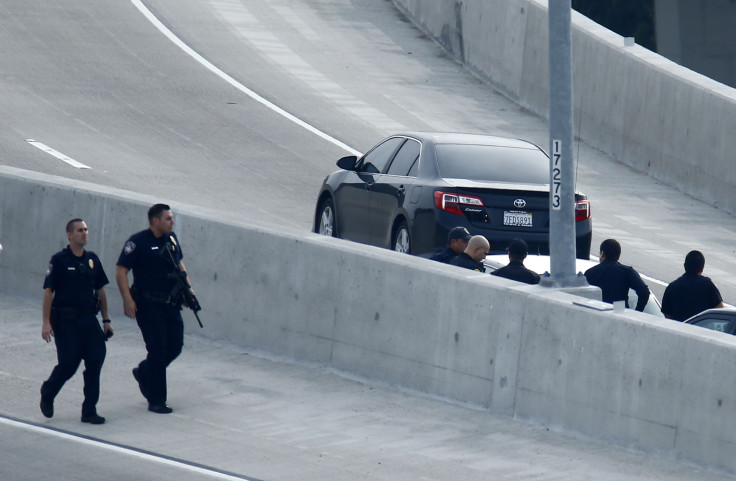 Tennessee Bureau of Investigation (TBI) listed Friday a 50-year-old teacher in the state's "Top 10 Most Wanted" on suspicion of kidnapping his 15-year-old student and having sexual contact with her.
Tad Cummins, a health science teacher at Culleoka Unit School in Maury County, Tennessee, and his student Elizabeth Thomas have been missing since Monday. Law enforcement authorities issued an amber alert for Thomas, whose parents told the officials they dropped Thomas at a Columbia restaurant that morning. She was reported missing in the afternoon the same day.
On Monday, Cummins was reportedly spotted on surveillance footage putting gas in his car, after which he picked up Thomas from the restaurant. According to the local police, the two are likely to be in Decatur, Alabama, which is about 80 miles south of Columbia.
"He is believed to be armed with two handguns and driving a silver Nissan Rogue with Tennessee tag 976-ZPT. A warrant has been issued for Cummins for Sexual Contact with a Minor and Aggravated Kidnapping. On Friday, the TBI added him to the state's 'Top 10 Most Wanted' list. There is a $1,000 reward for information leading to his capture," the TBI said in a statement Saturday.
Cummins was fired from his job March 14. On Friday, his wife Jill Cummins urged him to surrender.
"Tad this is not you," Jill said. "This is not who you are. We can help you get through this... your family wants their poppy back. Please do the right thing, turn yourself into police and bring yourself home."
"I had no idea my husband was involved with anything that could have led to this," she said. "Please do the right thing and turn yourself in to the police and bring Beth home."
Thomas' family pleaded for her return during a candlelight vigil held Saturday.
"I want you to come home, because we all love you. I want to see you again," one her sisters said at the vigil.
Thomas' father Anthony was confident that his daughter would return.
"What Tad did, he stole my daughter from me, but Maury County is a big community. He didn't just steal from me, he stole from the whole community," Anthony reportedly said. "We are going to get her back. We are going to get her back. Please help us bring her home."
The TBI has so far received 250 tips from 24 states.
© Copyright IBTimes 2023. All rights reserved.