Where Is Thanksgiving Celebrated Outside The US?
Thanksgiving is often considered the most American of holidays, so how did it end up in the Caribbean, West Africa and on a remote Australian territory in the middle of the South Pacific? Scroll down for the answers and a look at four places outside of the U.S. where Thanksgiving is a public holiday.
Canada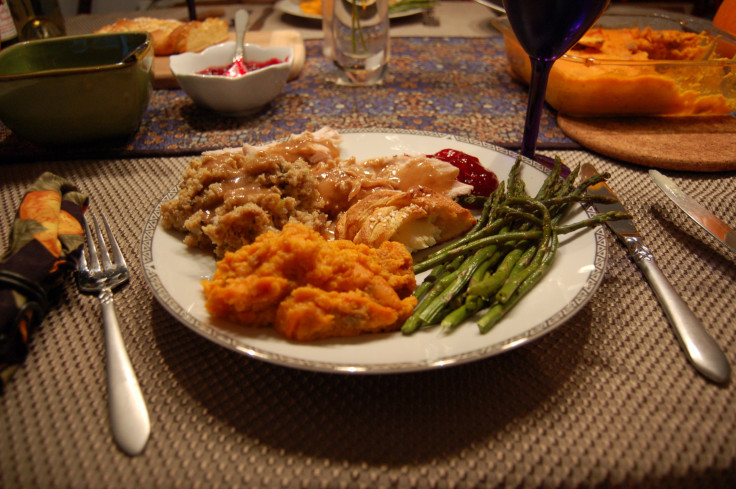 When is Thanksgiving? The second Monday in October
Thanksgiving Date in 2013: Oct. 14
The United States is not the only New World nation to celebrate Thanksgiving. Its neighbors to the north do too, albeit earlier and with a bit less hurrah. While Americans pay tribute to the pilgrims and Native Americans, Canadians give thanks for a successful harvest, a tradition dating back to European festivities honoring the bounty of the harvest and a pleasant winter to come. The first Canadian Thanksgiving is believed to have occurred in present-day Newfoundland in 1578, making it 43 years older than its American counterpart. Americans, however, passed down many traditions currently associated with Canadian Thanksgiving when those loyal to England moved to Canada during the American Revolution. And while both celebrations revolve around a familiar menu of foods, the recipes for items like pumpkin pie, sweet potatoes and stuffing differ. Moreover, while Thanksgiving is a public holiday across the United States, it remains optional in Canada's Atlantic provinces of Prince Edward Island, Newfoundland and Labrador, New Brunswick and Nova Scotia.
Puerto Rico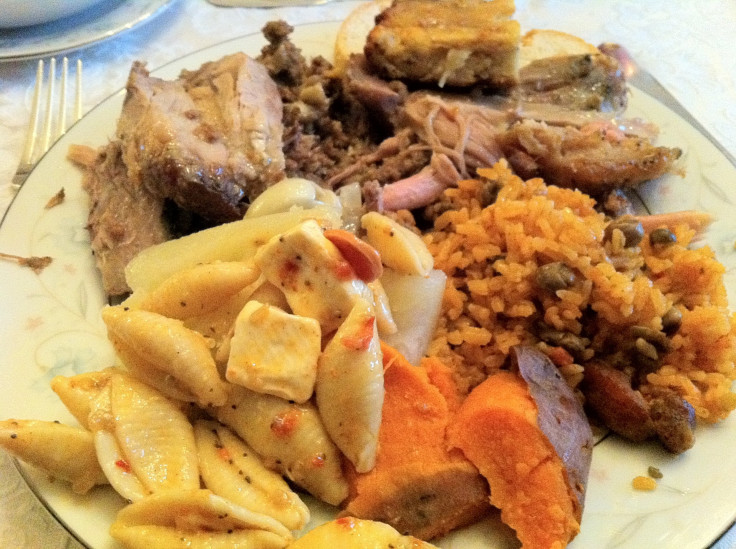 When is Thanksgiving? The fourth Thursday in November
Thanksgiving Date in 2013: Nov. 28
Puerto Ricans may not have any direct ties to the original festivities of Thanksgiving, but residents of this American territory have certainly embraced the holiday with open arms. Thanksgiving falls on the same day as in the U.S., leads into a Black Friday shopping frenzy and kicks off the Christmas season. You'll find the biggest difference between a Puerto Rican Thanksgiving and an American one in what lies on the dinner table. Puerto Ricans have a menu all to their own that includes tostones (fried plantains), turkey stuffed with mofongo (another plantain dish), slow-roasted pavochon (a 'Rican Thanksgiving classic), morcilla (blood sausage), roast pork and rice and beans. When the meal is over, Puerto Ricans trade pumpkin pie for tembleque, a cinnamon-coated coconut custard, and often knock it back with something a bit stronger than wine.
Liberia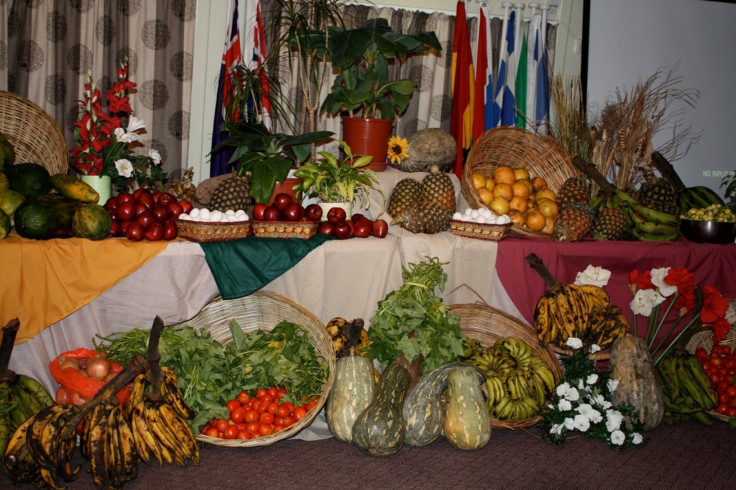 When is Thanksgiving? The first Thursday of November
Thanksgiving Date in 2013: Nov. 7
To understand how Thanksgiving arrived on the far side of the Atlantic, one must first understand the history of Liberia, the only country in Africa founded by United States colonization. Freed slaves established this rival lone star republic in the early 1820s with the help of the American Colonization Society (a private organization that believed former slaves would find greater opportunities in Africa) and brought with them several traditions from home, including Thanksgiving. Settlers replaced traditional foods like turkey and pumpkins, both scarce in this part of the world, with items like roast chicken and mashed cassavas, both of which are served much spicier than their counterparts at a typical American feast. Beyond the fine foods, many Liberians observe Thanksgiving with a trip to church and a healthy dose of music, song and dance.
Norfolk Island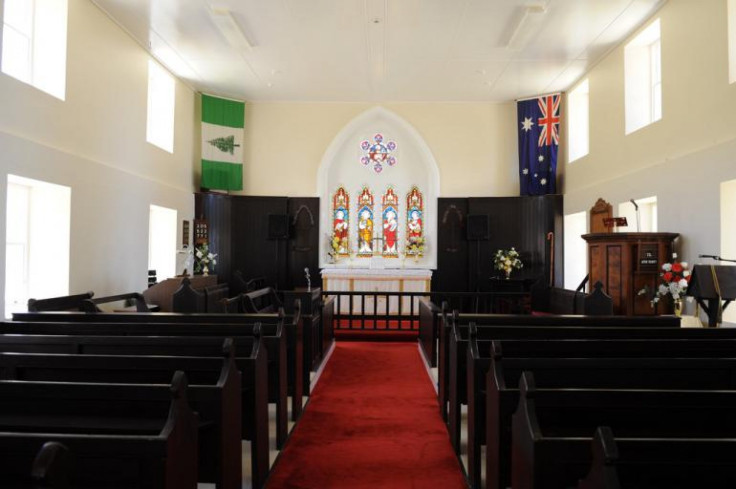 When is Thanksgiving? The last Wednesday of November
Thanksgiving Date in 2013: Nov. 27
Norfolk Island is a former British penal colony and current Australian territory that's populated by the descendants of the H.M.S. Bounty's mutineers and their Tahitian captives (made famous in the 1962 Marlon Brando film "Mutiny on the Bounty"). The island is perhaps best known these days for its biggest export: the Norfolk Island pine, an ornamental sapling that's vaguely reminiscent of a poorly spaced artificial Christmas tree. But the foliage is only part of Norfolk's unique charm, and if you're around in November, you can celebrate Thanksgiving by giving thanks to American trader Isaac Robinson, who settled on Norfolk as an agent for Burns Philp & Co Ltd. only to become Norfolk's Registrar of Lands and the island's first (and so far only) United States consol. Robinson proposed dressing up the All Saints Church in Kingston for an American-style Thanksgiving service in the mid-1890s to the delight of visiting American whalers, and parishioners still celebrate the public holiday today by singing American hymns and adorning the church with corn stalks, flowers and produce. Traditional fare consists of cold pork and chicken, pilhis, banana and, like any good American celebration, pumpkin pie.
FOR FREE to continue reading
✔️ Unlock the full content of International Business Times UK for free
offer available for a limited time only
✔️ Easily manage your Newsletters subscriptions and save your favourite articles
✔️ No payment method required
Already have an account?
Log in
© Copyright IBTimes 2023. All rights reserved.